Few names in martial arts cinema are as big as Jet Li's. After his film debut in the universally-acclaimed 1982 film Shaolin Temple, Li has gone on to make believers out of critics, with stellar performances in Hero, Fist of Legend and Hollywood drama Romeo Must Die. Below are some fun facts about the actor, producer, and retired Wushu champion.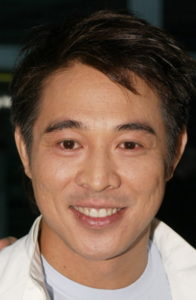 He started learning martial arts at the age of 8
By the age of 11, Li had a Wushu National Championship under his belt. After winning five gold medals, he was given the moniker "Gold Champion" at the Chinese Martial Arts competition.
Got the name Jet before he was a teenager
Jet Li's signature speed seems to be the source of his stage name. However, it can be traced back to a publicity company in the Philippines, who found his real name too difficult to pronounce.
He was a villain in his first Hollywood film
Li played the main antagonist in the 1998 movie Lethal Weapon 4. The role was originally offered to Jackie Chan, who refused to play the bad guy. While filming a fight sequence, Li performed the fight choreography so fast that the director had to ask him to slow down for the camera. Li also had to learn English just for the film.
Jackie Chan and Jet Li didn't work together until 2008
This iconic martial arts duo teamed up for the Chinese-American fantasy film The Forbidden Kingdom. Loosely based on the classic 16th century Chinese novel Journey to the West, the movie had Li portray Sun Wukong the Monkey King, with Chan alongside him as Lu Yan the Drunken Immortal.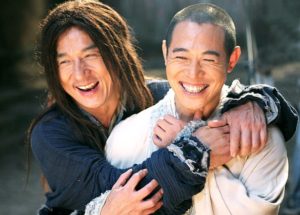 He founded the One Foundation charity
After narrowly escaping the 2006 Maldives tsunami with his family, Jet Li started a charity organization that would focus on disaster relief, health, and education. The foundation had its donors pledge a mere one dollar or yuan a month to the cause, promoting the idea that kindness can come in all sizes. He also collaborated with the British Prime Minister for the Thousand Village Project to generate awareness about and promote the use of solar energy. He was appointed the first Good Will Ambassador in 2007 by the International Red Cross.
What other trivia about Jet Li inspires you? Share your story with us in the comments.