In Argentina, a father attacked his 15-year-old daughter's school teacher because he was accused of repeatedly sexually abusing her.
Jorge Cruceno, 30, teaches at the Commercial Female School Santa Marta in central Argentina and had been sending inappropriate messages to the young girl, which her family later discovered. The daughter confirmed that he had also been sexually abusing her.
The school authorities arranged a meeting with the father and daughter after reporting the suspected abuse to the police.
As the father and daughter were heading towards the meeting, they crossed paths with the teacher, the father lost control and launched a vicious attack on the teacher, leaving him requiring paramedics to stitch his face back up.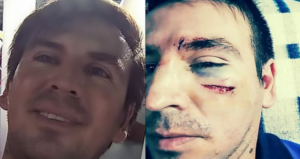 But was the father right to do this? Self-control is one of the qualities taught in a lot of martial arts, that has crossovers into all areas of life. In Taekwondo, classes will finish off with students reciting the ethical rules governing the art of Taekwondo. These include Integrity, Refrain from senseless killing, and Self-control. The father clearly saw red, couldn't control himself and not only subjected the teacher to an attack but more importantly, he forced a 15-year-old girl, who had already been through a traumatic situation, to witness a level of violence up close that she never should have had to see.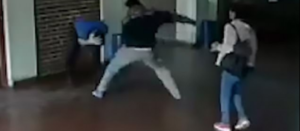 No one can dispute the fact that this teacher deserves the strictest of punishments and to never be allowed to work in an industry with minors again, but should it have been left to the authorities to dish out the deserved punishment?
We'd love to hear your opinion on this. How would you have reacted in this situation?
(Video Source: The Daily Mail)