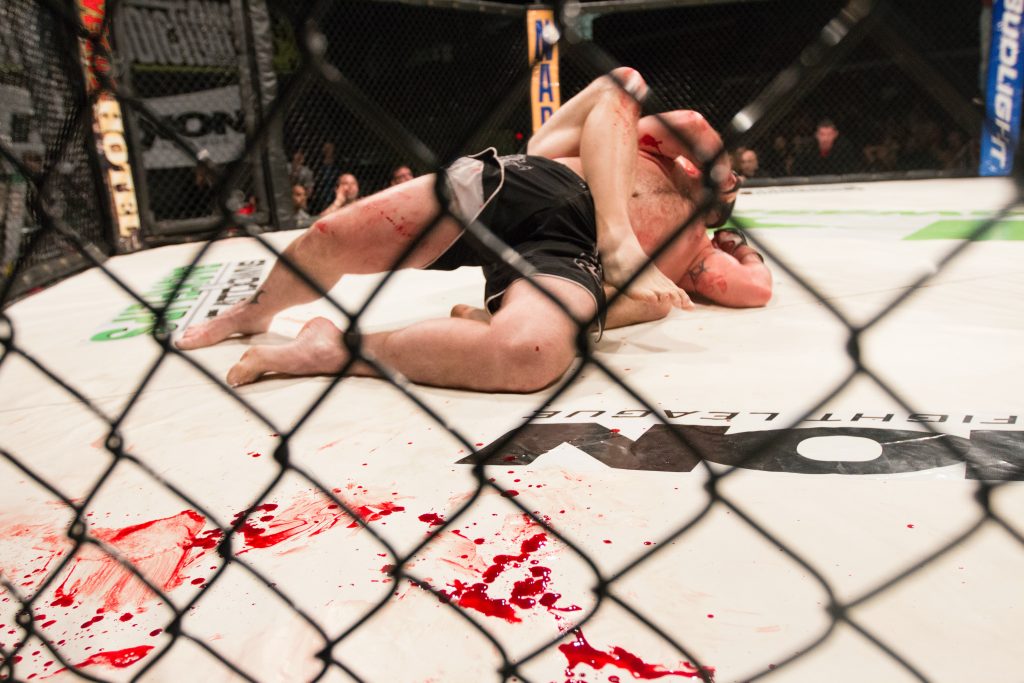 Martial arts remain one of the most popular ways to get in shape, build self-confidence and learn to
look after yourself. While there are many to choose from, MMA is one that stands out in the modern
world. This, after all, is a martial art that has grown significantly around the globe lately, helped by the
emergence of top competitions like the UFC.

But why is MMA such a popular martial art? To begin with, it is an effective self-defense system and a
great way to stay in shape. This means lots of people have started to train in MMA now – even if it's
on a casual basis. In addition, many people like to bet on MMA bouts at the best online casinos and
this has brought many more people into the sport over time. When you see the extra fun and
excitement betting on fights delivers, this is easy to understand.

You also have to factor in that mixed martial arts contests are great fun to watch. Las Vegas is the
home of MMA in many people's eyes and this makes it a popular destination for fight fans to visit.
Although tickets to attend the latest events in person might be too expensive for your tastes, you can
still have fun watching the action from the best sports bars in the city.

But which are the best bars for watching MMA in Sin City?

Nine Fine Irishmen
If you are heading to Vegas and plan to catch some MMA bouts while there, this is a top bar to visit.
As one of the city's coolest venues, this Irish-themed watering hole not only looks the business but
will give you a warm welcome to boot.
Found in the New York-New York Hotel and Casino complex, it shows the latest MMA fights and UFC
clashes from multiple screens in the bar. This makes it a real mecca for MMA fans and there is a
friendly crowd of knowledgeable punters to engage with when watching the action here.
Blondies Sports Bar
In the same way as looking for martial arts inspiration can help you reignite your passion for training,
finding inspiration around the top bars to watch MMA fights at when in Vegas is worthwhile.
Located in Planet Hollywood's Miracle Mile Shops, Blondies is a real institution and a top place for
watching MMA contests in Sin City. When you consider it has 60 TV screens scattered around, which
give great views of the action from any position, you can understand the appeal!
The warm welcome and comfy seating are also major bonuses here – as is the option to make table
reservations before you arrive. With a good selection of beers, spirits, and soft drinks, this is a real
winner.

Mr. D's Sports Bar and Grill
If you make a trip to Rainbow Boulevard in Las Vegas, you will find the iconic Mr. D's Sports Bar and
Grill. This is another top bar to watch MMA fights at in the city and always makes for an awesome
night out. Open 24 hours, there are plenty of screens showing bouts from top MMA brands like the
UFC.
The range of drinks here is good and they also serve classic American food from their grill for when
you get hungry. If you fancy a change from watching fighters battle it out on-screen, there are even
video game consoles here to jump into.

Four Kegs Sports Pub
The truth is that Las Vegas has lots of choices when it comes to watching MMA bouts in local bars.
One of the very best, though, is the Four Kegs Sports Pub on N Jones Boulevard. It is also one of the
oldest sports pubs in the city and has been serving customers since 1977.
As you would expect, the comfortable seating and multiple TV screens here show all the latest MMA
fights. As well as beer, soft drinks, cocktails, and spirits, Four Kegs is also well known for the best strombolis in town. The vibe here is usually very lively and this attracts hordes of fight fans to watch
the best MMA contests.

Top places for watching MMA fights in Las Vegas
Las Vegas is a city that has always been synonymous with gambling, partying and fun. In modern
times, though, it has also become a city closely linked with MMA. For this reason, the city is the place
where more and more fight fans are heading. Even if you cannot catch the action in person, the
range of cool bars to watch mixed martial arts contests at in Vegas still makes it lots of fun.