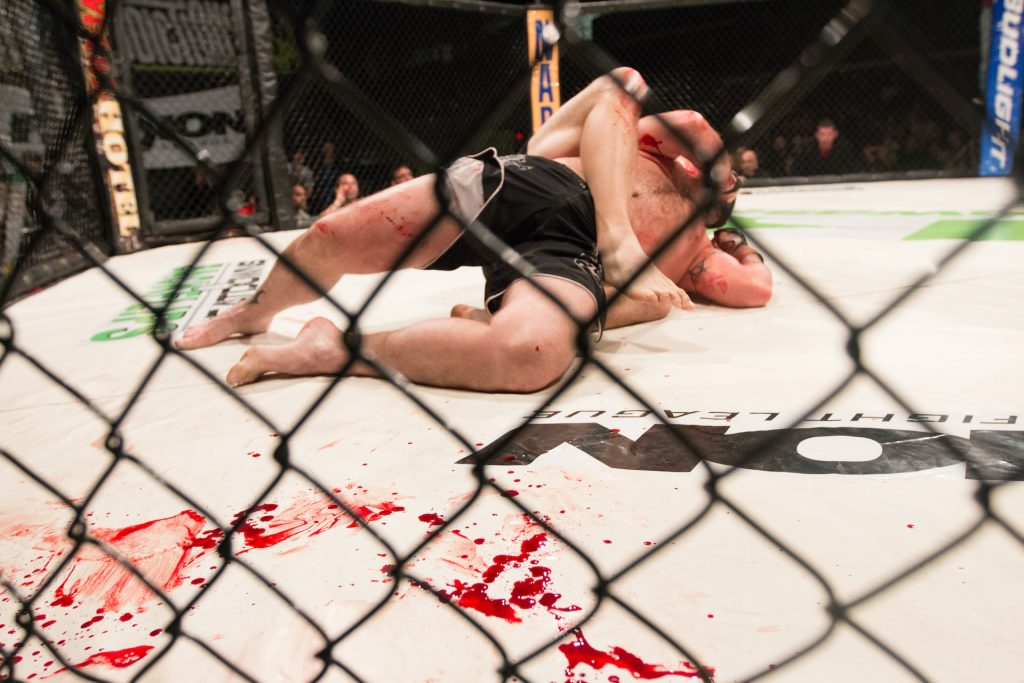 Boxing and mixed martial arts (MMA) are sports loved by millions for their combative nature. While boxing is one of the oldest sports in the world, MMA is enjoying a recent surge in interest.

In this guide, we'll look at what boxing is and how MMA works, as well as looking at some MMA betting odds and tips. And we'll check out whether or not fans of combat sports are leaving boxing for MMA.
About MMA
The sport of mixed martial arts encompasses a number of different styles and varieties. Up until a few years ago, it was regarded as something of a niche sport and was consigned to the fringes of the mainstream. But with the rise of organized professional bodies such as the Ultimate Fighting Championship (UFC) and fights featured on mainstream sports channels, popularity has surged.
While it's a combat sport like boxing, it's very much unique in the way fights play out. The key difference between the two sports is that in MMA, you have the freedom to kick, punch and grapple.
This allows fighters more flexibility in how they can win a fight. Submissions are perhaps the most distinct method of victory compared to boxing. This involves trapping your opponent in a position so painful they give up the fight.
Fights are shorter than in boxing – around half the length – usually consisting of three rounds of five minutes each. And they take place in an octagon – an eight-sided cage – as opposed to a ring.
Tips for betting on MMA
If you're new to MMA and want to bet on a few fights, you may be a little daunted by the different options you're presented with. Here's a quick rundown on some of the main types of bets you can make:
Win by submission – this type of bet is unique to MMA. It involves backing a fighter to defeat the other by forcing them to submit and concede the fight. This usually results from a painful hold that the other person is unable to break free of.
Win/lose – if you like to keep things simple, another bet that you can make is to simply back a winner. The only downside is that the odds may not be great, more so if you back a favorite. To get better odds, you could try our next tip.
Win in a round – if you're feeling confident, you can bet that the fight will be won in a particular round – the second round, for example. For even greater odds, you could combine this with the method of victory, such as knockout or stoppage.
How does boxing work
Boxing and MMA do have their similarities, which is why fans appreciate both sports.
However, boxing does have a few distinct features when compared to its cousin. Boxing involves only punching. If players do grapple, it's quickly broken up by the referee.
Fights also take place in a ring, not an octagon, and involve a lot more rounds – 12 in professional fights. The rounds are shorter, however.
But there are many similarities between boxing and MMA, which makes a switch to one sport quite easy. For example, in both MMA and boxing, fighters battle it out for belts and titles in different weight divisions. These include bantamweight, middleweight, and heavyweight.
Fights are also decided in similar ways. While in MMA you can grabble and force opponents into submission, the objective is still to either knock out or stop your opponent. And if not to do that, to score enough points to win the judges' call.
Is boxing being abandoned for MMA?
Both boxing and MMA fights enjoy healthy viewing figures. The UFC averaged around 447,000 pay-per-view buys per event throughout 2018, which marked a 31.47% increase from the year before.
While these viewing figures are impressive and boast promising growth rates, they do not come close to boxing viewing figures, which are also growing. In 2019, in the US alone, pay-per-view figures averaged 1,254,000 million people. Americans also reportedly watched over 2.1 billion minutes of PBC Fight Night on a single US network.
If there is a switch in preference to MMA from boxing, one possible reason could be to do with the duration of the fights. UFC bouts, for example, are about half the length of boxing matches. While there's no proven link, people's shortening attention spans could be a factor in the switch.
Boxing reigns supreme for the time being, but it may not hold the crown for long.