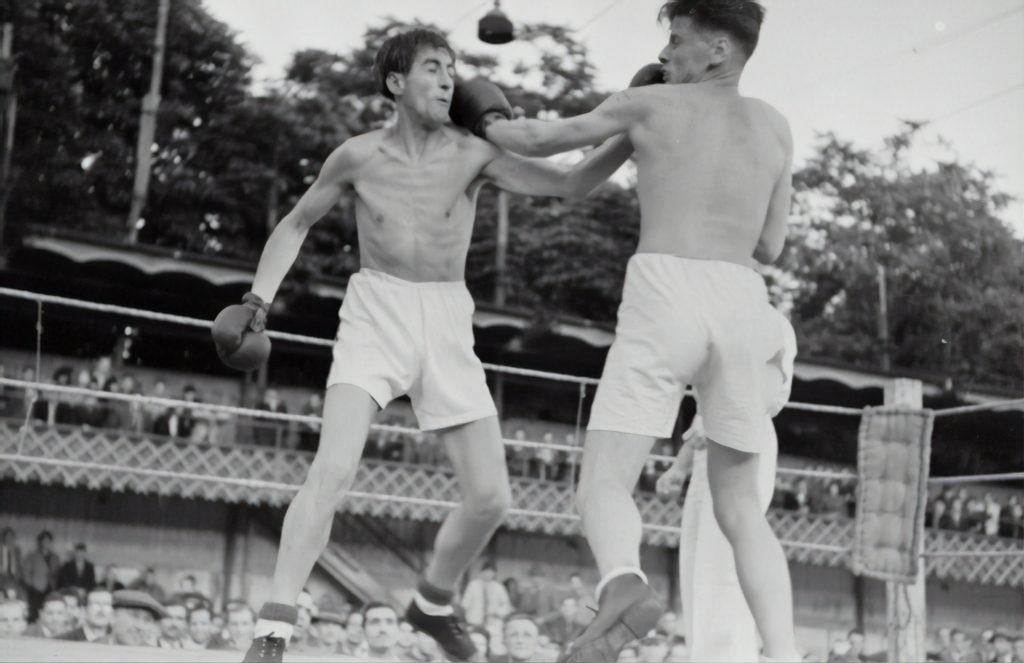 Many people make comparisons between boxing and mixed martial arts (MMA), the world's two most popular combat sports. Some say the latter is more technical, but boxing fans are quick to defend their beloved sport.
In this guide, we'll take a look at how both boxing and MMA work. We'll also look at how to bet on these types of sports, as well as where to find the likes of boxing predictions.
And we'll finish by exploring whether or not boxing has the same craft as MMA.
How does boxing work?
Boxing is one of the oldest sports in the world, stretching all the way back to Ancient Greece and the early forms of the Olympics. Fast forward to the present day and you'll find an organized and professional sport – albeit one that can be a little tricky to follow, with the various different titles and belts available.
In simple terms, however, boxing is a sport that's divided into weight divisions, such as bantamweight, middleweight, cruiserweight, and arguably the most popular of all, heavyweight.
It's the heavyweight bouts that draw the most interest, usually because there's a greater chance of drama and knockouts. At the time of writing, Oleksandr Usyk holds the vast majority of the heavyweight titles, with Tyson Fury holding the balance.
Boxing matches take place in a ring (named as such, despite the ring being a square), with two boxers fighting over a number of three-minute rounds – usually, 12, though this can vary. Fights are officiated by a referee and scored by an independent panel of judges. So if there's no winner by knockout or stoppage, it goes down to the points scoring of the judges.

Betting on boxing
There are various bets that people can make on boxing fights. Here's a breakdown of the types of bets you can make:
Win/lose – this is the simplest bet you can make and involves choosing who you think will win the fight. The drawback is that you don't always get the best odds, especially if you back the favorite.
Win by knockout or stoppage – these types of bets are also called proposition bets, in that you're betting on a specific outcome. Usually, you can get higher odds, especially if you double it up with a bet on the specific round of victory, such as the seventh or the eighth.
Win on points – for greater odds than a simple win or lose bets, you can back a fighter to win on points, meaning that the judges have scored them the highest.
How does MMA work?
While MMA is similar to boxing in some respects, it's very much its own sport. The biggest organization within MMA is the Ultimate Fighting Championship (UFC). Like boxing, the UFC is split into weight divisions that apply to both men and women.
Fights are also shorter, usually consisting of three rounds lasting five minutes each. These fights also take place in an octagon rather than a ring.
MMA fighters can use their fists to knock an opponent out, just like in boxing, but they can also kick and grapple, which is why some people say there's more craft involved in contrast to boxing.
One unique method of victory in MMA is by submission, which involves getting your opponent into a painful hold and forcing them to concede.
So while there are similarities, you can see the differences are also stark.
Does boxing have the same craft as MMA?
Boxing undoubtedly has the same level of craft as MMA. To succeed in the world of boxing, fighters have to be incredibly fit and conditioned, intelligent and mentally resilient, and physically strong.
Where MMA fights usually last three rounds, boxing matches stretch out over 12, with fights lasting up to 36 minutes in comparison to just 15 for MMA.
Boxing has also been likened to chess, in that it requires a lot of studying and reading of your opponent to uncover their weaknesses.
There are also various styles of boxing, such as southpaw, which fighters can learn and employ in fights.
On the flip side, there's a lot to know when it comes to MMA, from chokeholds to styles of kicks. MMA encompasses a range of different types of combat styles, such as Thai boxing, which definitely adds a whole new layer of craft to the sport.
But while there are differences, the similarities are still there and many fighters move successfully
between the sports during their careers.