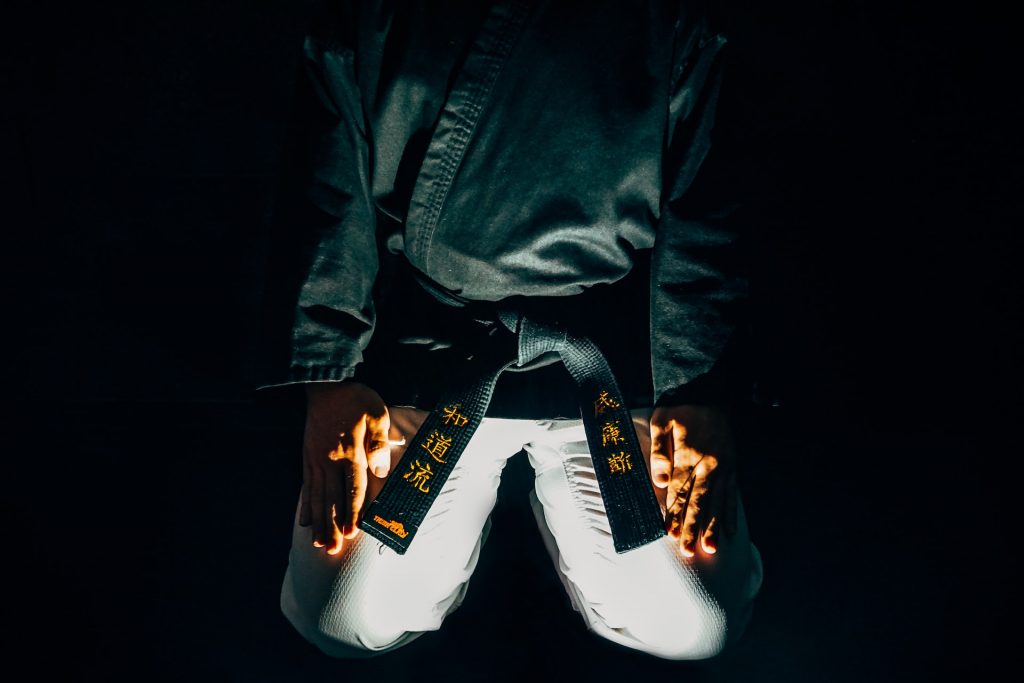 Many of the martial arts we practice today date back to ancient civilizations, such as AncientJapan, Korea, and China. While some may have changed significantly over the years, many are still practiced the same as they were hundreds, or even thousands, of years ago.

China
Martial arts are deeply entwined with Chinese history, with descriptions of ancient martial arts being traced back to the Xia Dynasty over 4000 years ago. Legend says that the Yellow Emperor introduced these systems as part of military training. The earliest recorded reference to Chinese martial arts is in the Spring and Autumn Annals, which date back to 500 B.C., where combat theory and "hard" and "soft" techniques are mentioned. Around 1200 years later, the first institutionalized Chinese martial arts was created – the Shaolin style of Kung Fu. While Kung Fu is still a term used when describing martial arts, it's more of a catchall term to describe various fighting styles as the art has evolved significantly since its origins.

India
While many people associate Jiu-Jitsu with Brazil, it originated in India over 2500 years ago. Buddhist monks used to make pilgrimages to visit the founder of Buddhism, Siddhartha Gautama, but would often get attacked by bandits on the way. They created a form of self-defence to allow for safer travel, which became Jiu-Jitsu. While there seems to be hardly any recorded history of Jiu-Jitsu, it's widely accepted that this martial art originated in India and became the basis for Japanese Jiu-Jitsu in the 16th-19th century. With the advent of Brazilian Jiu-Jitsu in the early 20th century, the techniques have changed a lot from their ancient origins.
Greece
The most famous martial art in Ancient Greece was Pankration, a sport first introduced in the 648 B.C. Olympic Games. It was an empty-handed sport of submission with few rules. Athletes could use wrestling and boxing techniques, making it very similar to modern mixed martial arts. Boxing is another martial art with origins in Ancient Greece. They used makeshift gloves out of ox-hide, but there was no ring and no time limit. The Greek influence transcends martial arts, and this is evident by the never-ending amount of media, books, video games, and even some casinos' new online games list featuring Greek-themed slots.
Korea
It is thought that the martial art of Taekwondo originated in Korea in the year 50 B.C. It was originally called Taekkyon, or Subak, depending on the region of Korea you were living in, and there are paintings on the ceiling of the Muyong Chong (a royal tomb from this period) which depicts people fighting with moves that look similar to modern Taekwondo. The name was changed in 1959; the words "tae", "kwon", and "do" mean "foot", "fist", and "way of", so its literal meaning is "the way of the foot and fist". While ancient paintings depict moves similar to modern-day Taekwondo, the style has evolved a lot since it was first conceived, with a lot more kicks in an effort to distance itself from karate.
Japan
Japan is the birthplace of many martial arts that are still practiced to this day. While not all of them have ancient origins, some of them date back hundreds of years. Judo was first practiced in the 7th century A.D., and documentation dates back to the reign of Empress Jito, around 690 A.D. However, some argue that what was being practiced was Sumo and Judo was an offshoot of this. Another even more ancient Japanese martial art is Kyudo. This archery-based martial art dates back to the Yayoi period (300 B.C. – 300 A.D.) and is still practiced to this day. Most Japanese martial arts remain true to how they were practiced when they were first created.
Conclusion
It just goes to show the usefulness of these martial arts that even though they were created hundreds or even thousands of years ago, they're still being taught today. While some may have evolved over the years, the core of martial arts remains the same.