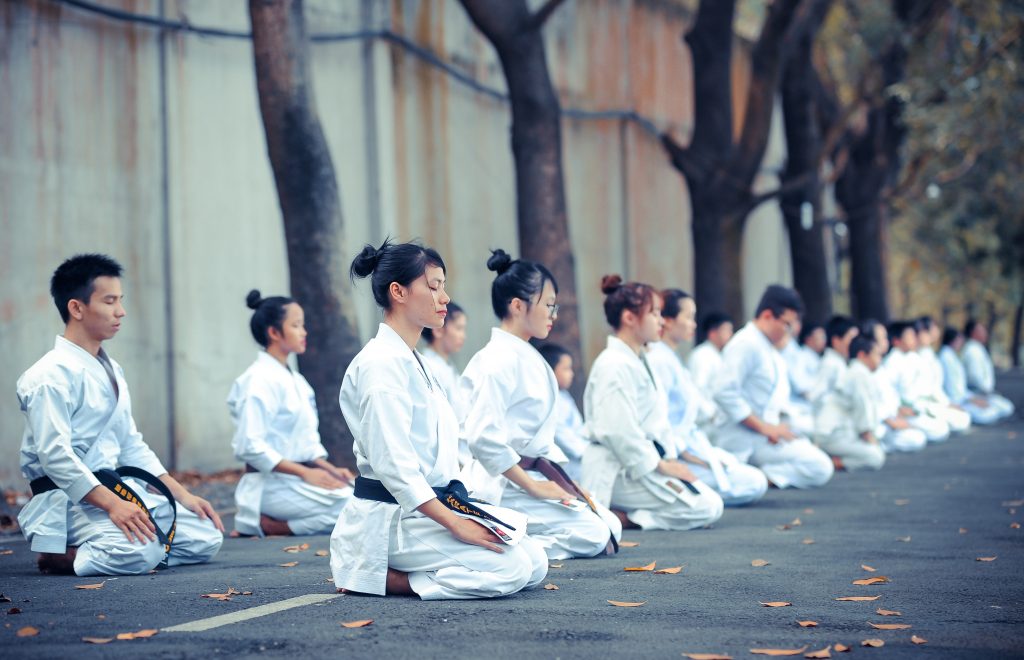 Anyone who studies martial arts knows the benefits it can bring to your life. From greater fitness levels to more self-confidence and the ability to defend yourself, it can enrich your existence in so many ways.
For a long time, martial arts has exclusively been a male activity. But this is not the case anymore. They are now completely open to women as a practitioner or just for fun. As a source of entertainment, women can watch martial arts tournaments available around the world on TV or online, such as the UFC, K-1 or the ONE Championship. And like men, they can make it even more exciting by placing bets on fights at pro tournaments. Just remember to choose top risk-free bets if you do so that you can wager on martial arts bouts without any worries.
As a practitioner training regularly, paying special attention to nutrition is key to getting the most from your training. So what are the best tips in this area for women?
Consider switching to green tea
The health benefits of green tea are well-known and are something female martial artists should discover. As well as speeding up the metabolism, green tea contains antioxidants and bioactive compounds. These are not only good for your overall health but help you remain in better shape to train. Drinking green tea will also keep you hydrated and ensure you can train harder for longer.
So next time you feel a little sluggish before starting a training session and need a boost of energy, a good nutritional tip is to swap your coffee for green tea instead.
Don't eat right before bed
Another great nutritional tip for female martial artists comes from former UFC pro Ronda Rousey. It is reported that she refuses to eat within three hours before sleeping. This is because any food she consumed within that time would not have a chance to be fully digested before she went to bed. It may turn into fat instead, with no chance to burn it off while asleep. And excess fat is not a good idea for martial arts training or life in general. Following this tip from a top female athlete seems sensible.
Consider eating more fish, vegetables, and legumes
Female martial artists looking for some great nutritional tips could also look to the Shaolin diet for inspiration. The famous Shaolin monks tend to rely on fish, vegetables, and legumes as meal-time staples. This not only gives them an alternative source of protein other than meat but also ensures they get the healthy carbohydrates required to train effectively.
As energy is key to performing at your best when practicing martial arts, and protein can help build muscles for power, including more rice, beans, and vegetables such as sweet potatoes is a smart move. Many vegetables are also loaded with key vitamins women need, such as B vitamins. Making the choice to include more fish in your diet can deliver key vitamins such as Omega 3, which women often lack.
Train outside
This might sound like a strange tip in terms of nutrition. While it does not directly relate to how you fuel your body for training, taking your sessions outside can have a positive impact on your overall health. This is because training outside helps your body
make the essential vitamin D from the sunlight.
This vitamin is good for all women but great for martial artists as it helps build stronger bones. You can look after your bones even more by ensuring you take in enough calcium every day, adding calcium supplements if required. Training outside to boost vitamin D levels will also help you feel more energized when completing your moves and help you stay in better general health to train more.
Importance of female martial artist nutrition
Nutrition is key to any kind of sporting activity and is especially important for martial artists. It allows you to stay in better shape and train more effectively for longer. Proper nutrition alongside sensible training should also help reduce the risk of injuries when training.