We are all probably guilty of applying stereotypes to vegans. Pale, under-nourished, weak…..the list goes on. But that is usually nothing to do with the fact that they are vegan, but more to do with the fact that within the vegan diet, they are making bad choices. Bryant Jennings does NOT make bad choices. He wasn't always vegan though:
"I was a vegetarian before that, but I became a vegan for health reasons, based on particular additives and ingredients in food," says Jennings. "I just thought healthy eating, clean eating was much better. And it really has been great for me."
He says this diet helps him keep feeling young and has also improved his mental clarity. Jennings is not the only success in the martial arts world to remove meat from their diet. Eder Jofre and Livingstone Bramble were both Vegetarians and both had world titles.

If you are wondering what could possibly be fueling this beast of a man on such a restrictive diet, this is what he has to say: "Lots of peanut butter and jelly, oatmeal, quinoa, avocado, a lot of fruit and vegetables. I make my own burgers from scratch with chickpeas, black beans, lentils, quinoa, flax seeds, chia seeds. It's all whole foods."
Even though he seems to be thriving, not everyone in the boxing world believes this is a good strategy to stay on top. Nutritionist Matt Mahowald, who has worked with Vasyl Lomachenko and Amir Khan argues that it would not be possible to get the required amount of Protein needed for muscle recovery. His recommendation is lean meat, eggs, complex carbohydrates and plenty of healthy fats.
"I like my guys to have one gram of protein per pound of body weight, So even for a guy who's 130lbs, a junior lightweight, that's still a lot of protein: about four good sized chicken breasts per day. And that goes up to about eight per day for someone who's in the 200lbs range."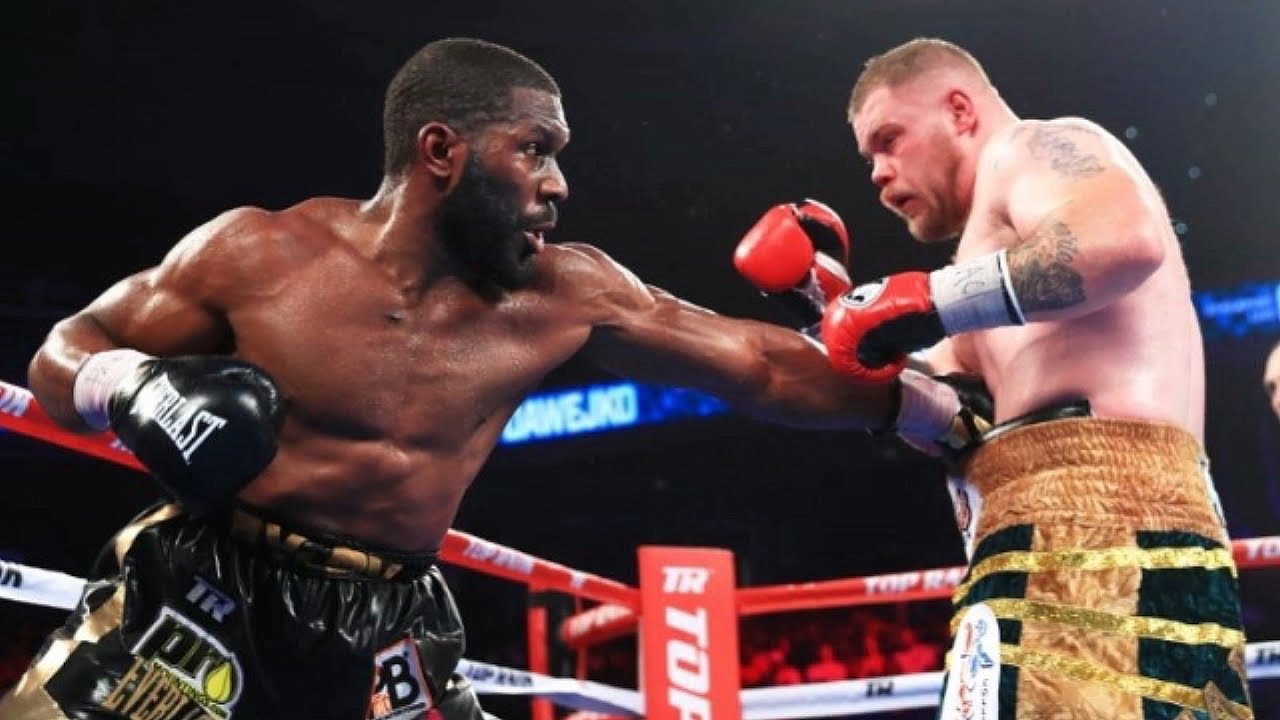 "With a vegan, the problem is you're going to have to drag in a ton of carbohydrates along with that protein. Your sources are beans, legumes, quinoa, hemp, peas, and rice, but they're mainly carbohydrates. A plant-based diet for an athlete is really difficult."
Bryant Jenning is not losing any sleep over this criticism of his nutritional choices.  "I'm not fighting to prove anything, I'm just proud of who I am. When I have a great performance I say, 'See, I guess I don't need meat.' When I lift something that's heavy that people say I couldn't do, I say, 'See, I guess I don't need meat."
It seems he's not completely alone though, having convinced former middleweight fighter Bernard Hopkins to adopt this lifestyle. Even the likes of Anthony Joshua and Mike Tyson have dabbled in the vegan world.
What about you, do you think you would thrive or wither away on such a diet?