Picking the right martial art can be difficult, and people often find themselves six months deep into training before they realise it's not the one. Whether it is self-defense or fitness you are going for, or just to look cool in a fight, you need to make sure you pick the right one for your interests, body type, and physical ability. There is not much point going into Sumo for example, unless you like wearing diapers and weigh several hundred kilograms. So here is our quick guide to picking the right one.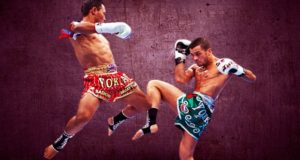 Muay Thai
What is it? Thai kickboxing. Although there are many styles, the main weapons of fighting are elbows, knees, shins and fists. There is also a lot of grappling involved.
What's training like? Lots of drilling in the gym with bags and pads. If you have a short stamina this one may not be for you. Only when you've been able to destroy a punching bag will you be let into the ring to spar against a punching bag that fights back.
Is it for me? If you want to compete in a ring and obliterate your opponent, then this is for you. Many MMA fighters use Muay Thai techniques because they are so powerful, but expect to have to train a shit-load before you get there.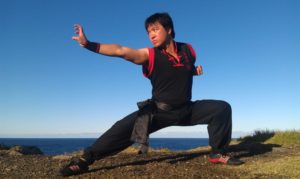 Kung Fu
What is it? There are too many schools of Kung Fu to be able to discuss it in its entirety, but the overall tradition of Kung Fu originates in China and is often referred to as one of the 'original martial arts'. Today, Wing Chun Kung Fu is the favourite, as it was designed with pure self-defense in mind.
What's training like? In order to keep your body in balance, you need to be taught a lot of mental exercises alongside the physical ones. It is a mentality as much as it is a martial art, but when it comes to fighting, the attacks are mostly rapid strikes performed while moving forward into an opponent.
Is it for me? Kung Fu is usually close-quarters, so if you don't like people getting in your grill this may not be for you. There are very few kicks involved as it focuses more on grappling and arm attacks. Talking about arms, you need to get them rock solid too by practicing against a wooden dummy, so if you bruise easily then stay away.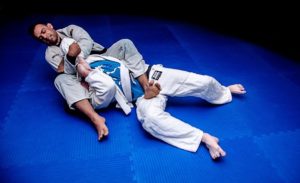 BJJ
What is it? No, this is not an adult movie category, but a martial art that was taken by Brazil and made into its own. Jiu-jitsu is the tradition and it broke off from Judo in the early 1900s. It is popular with fighters in the UFC due to a lot of the time being spent on the ground.
What's training like? Most of BJJ is about what they call 'rolling' – a technique that imitates wrestling but is technically superior. Although you spend a lot of time 'lying around' (which makes it the most boring spectator sport out there), your muscles are always tense, proving this martial art is very tiring – and that's the point.
Is it for me? If you are looking for self-defense, then this is not the best one out there. It's about endurance and technique rather than working in a street fight. BJJ is pretty much a sport, so don't expect a broken face, but do expect a panel of judges watching your every muscle twitch.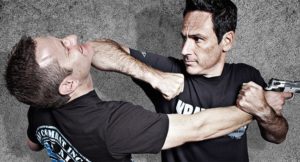 Krav Maga
What is it? An Israeli self-defense combat style adopted by the Israeli Defense Force to be used in real-life scenarios. It's main focus is about disarming attackers who wield knives and guns.
What's training like? It's militaristic and harcore. Expect intense workouts and lots of drills. It also involves a lot of moves, attacks and grapples that are flat out banned in other martial arts because it's made to be used in real life situations.
Is it for me? If you are at risk of knife or gun attacks, then possibly yes. If you want to kill a man with your bare hands, then possibly yes too…although we don't recommend it. Any fight will leave you broken and bruised so expect some serious pain while training.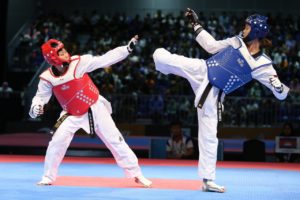 Taekwondo
What is it? This martial art began in Korea but is not super popular in the USA. Today it has more followers than any other martial art and is an Olympic sport.
What's training like? Taekwondo is a very well balanced martial art, offering punches, kicks, grapples and throws. There is a lot of drills and sparring in the gym so your cardio needs to be on point.
Is it for me? If you want a good all rounder when it comes to a martial art, then this is the one. It's popular for a reason, and is great as a competitive sport or as a self-defense system that actually works.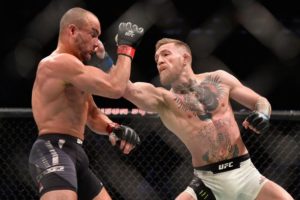 MMA
What is it? MMA stands for Mixed Martial Arts, so take all the ones we have listed above and mix them together. Usually people move to MMA after training in a few specific martial arts first but you can jump the gun and go straight in if you want.
What's training like? Most MMA fights combine strikes and grapples, and a lot of time is spent on the floor as fighters use it to their advantage as a form of defense. BJJ on the ground, Muay Thai on the feet and Taekwondo for the grapples.
Is it for me? If you want to join the world of UFC then maybe, but we still think you should get good in a few other schools before you take on this behemoth – the amount of fighting styles and techniques out there can be quite overwhelming.