For all their emphasis on learning how to fight and defend oneself, the martial arts at their core teach that it is best not to get into an actual fight in the first place. To some martial artists, this may mean that the best option in any potential fight is always to run away. It might sound naïve to think that this is always the best course of action, but let's take a look at some of the top reasons why some martial artists think that way.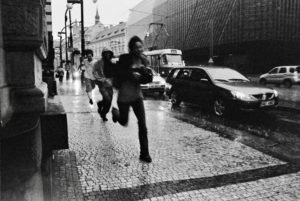 They don't know the combatant
A street fight and a sparring or competitive match have very little in common. In a real fight, gone are the rules against kicking your opponent in the groin or striking him while he's down. You never know what your opponent is capable of doing, either, or whether they're armed. A martial artist knows this well, and that disengaging or outright running is better than exposing himself to danger.
Justice might not be on their side
Imagine a scenario where you enter a street fight, and crush your opponent because of your skill, to the point of him being a bloody mess. When the inevitable investigation or lawsuit finally happens, it will be on everyone's mind that you're a trained martial artist, and you smashed this guy's face in. The potential for legal issues makes entering a fight highly unappealing.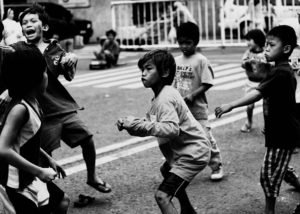 They don't want to fight
As said above, martial arts generally teach you to avoid fights. There's no point in risking injury or death if one can prevent, de-escalate, or just run. A good martial artist will not only be skilled in combat, but also in staying calm and rational, and able to swallow his pride.
Do you think running is the best course of action in any fight?