Like all contact sports, the physical nature of mixed martial arts undoubtedly carries a risk of potential injuries. While you have your typical combat injuries — broken bones, torn muscles, and such — it's also entirely possible to sustain injuries that are out of the ordinary, just because fists and feet are flying everywhere.
Take, for example, an esophagus tear suffered by UFC featherweight fighter Carlos Oliveira. A bout with current UFC Featherweight Champion Max Holloway left him with a torn esophagus after only a simple takedown. I think it's fair to say that nobody could've seen such an injury coming.
Sometimes, fighters tend to let their pride get the best of them. These are definitely what you could call preventable injuries because all you have to do is give up when you're in a nasty position. That happened when heavyweight legend Frank Mir fought Tim Sylvia and broke his forearm because Sylvia wouldn't tap out to a submission hold. Similarly, Mir also managed to break Antonio Nogueira's arm in an armbar when the Brazilian would not tap out at all.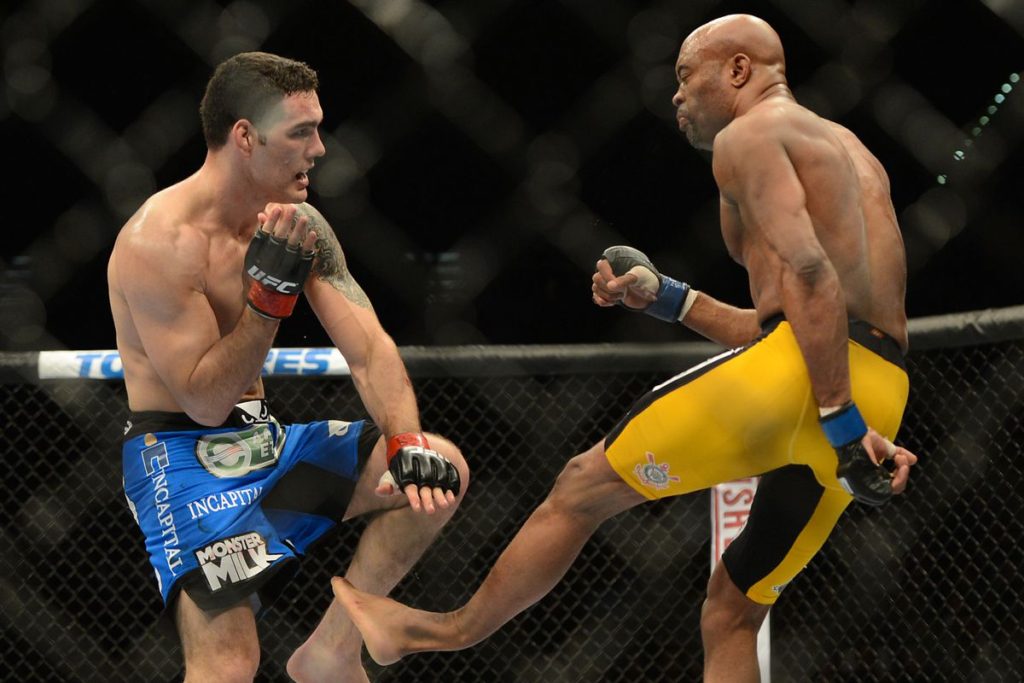 And who could forget the infamous leg break Anderson Silva sustained in UFC 162? After a well-timed leg check by Chris Weidman, Silva broke his shin enough for it to flop around, with two parts of the leg disconnected. – Everyone remembers that nasty viral image!
There are also some gruesome blood-soaked injuries. How about the time Japanese MMA fighter and pro wrestler Kazushi Sakuraba (who also managed to dislocate the elbow of legendary Gracie family member Renzo Gracie) lost an ear during a PRIDE fight with Marius Zaromskis? Or the similar ear injury female MMA fighter Leslie Smith would sustain thanks to Jessica Eye? And the graphic wound Marvin Eastman suffered at the hands — or rather, the knees — of Vitor Belfort?
What other terrible MMA injuries have you seen? Did you ever see a gruesome injury in person during a fight, or even sustain one yourself?