Mental illnesses are terrible enemies. They are often invisible, it's usually not immediately clear what the treatment is, and for some, even medication may be merely holding the beast at bay. Thankfully, that's where the martial arts come in.
What does fighting have to do with mental health? Well, in the first place, martial arts aren't just about fighting. They're a complete lifestyle that encourages inner peace, nobility of thought, and self-reflection. They emphasize respect for others, and for oneself. These encouragements are wonderful for anyone who's feeling down in the dumps.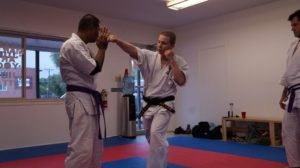 In addition, martial arts also have a spiritual side, most commonly found in meditation and breathing exercises, but also in the philosophy they espouse.  The martial arts can help you relax, release stress and anxiety, and relieve depression, hypertension, and many other symptoms or ailments.
Martial arts are also a great way to treat social anxiety and other related disorders. They instill a sense of confidence and self-respect in their practitioners, and can help build positive self-image.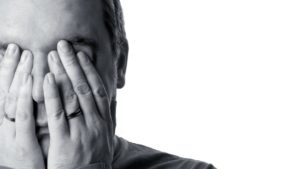 And ultimately, if we circle back to what they're most well-known for – the fighting – the martial arts are a great outlet for aggression and stress, in a safe environment filled with people working towards the same goals. Of course, while often thought of as a means of learning how to defend yourself in a fight, ideally the martial arts will actually teach you how not to get into a fight! They can teach you how to de-escalate a situation, avoid conflict, and assert yourself in a way that shuts down a potentially violent situation. All these help with setting boundaries, reducing fear and anxiety, and much more.
The martial arts have many therapeutic components that work amazingly for people with mental illnesses. Has being a practitioner helped with your mental health in some meaningful way?