These names may not be as familiar to non-martial arts fans as the likes of Jackie Chan or Van Damme, but each are respected as both martial artists and actors.
Donnie Yen
Although unknown to Western audiences until recently, Yen has long been celebrated as an action super star in his home country. His impressive work, including the critically successful Ip Man series, landed him roles in Jackie Chan's Shanghai Knights and the 2016 Star Wars prequel Rogue One. He's set to star in a film adaptation of the popular action video game Sleeping Dogs.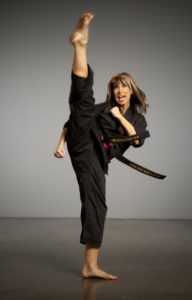 Cynthia Rothrock
"The Queen of Martial Arts" is a staple of Hong Kong action films, due not in small part to her five black belts in Tang Soo Do, Tae Kwon Do, Wushu, Eagle Claw Kung Fu, and Northern Shaolin Kung Fu.
Tony Jaa
This Thai martial artist/actor is best known for his portrayal in the Ong-Bak trilogy and Furious 7. Despite refusing to use wire work or CG effects in his stunts, Jaa's fight scenes are always thrilling displays of speed and skill.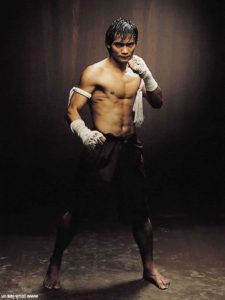 Mark Dacascos
Dacascos is most recognized as The Chairman from "Iron Chef America" but he is also an extraordinary martial artist and actor. His action credits include the 1997 cult classic Drive, as well as Cradle 2 the Grave where he starred alongside Jet Li and DMX.
Ray Park
Park started out in Hollywood as a stunt double, but his martial arts and acting skills were always destined for greater roles. His breakout role was as Darth Maul in Star Wars: Episode I – The Phantom Menace, later lending his talents to the 2000 X-Men film as Toad.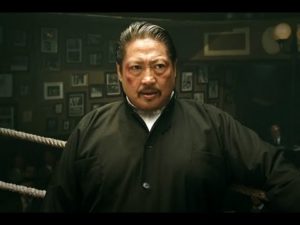 Sammo Kam-Bo Hung
Hong Kong cinema legend Sammo Kam-Bo Hung is an actor, director, producer, and fight choreographer with more than 300 film credits to his name, including the Ip Man series and US TV show Martial Law.
Scott Adkins
No list of martial artists who transitioned over into the silver screen would be complete without Scott Adkins. Adkins' film credits include major stunt work in X-Men Origins: Wolverine, Doctor Strange, The Bourne Ultimatum, and The Expendables 2. His award-winning portrayal of Uri Boyka in the Undisputed film franchise has cemented him as one of the best martial artists in the game today.
Tell us in the comments if we've missed any of your favorite TV and movie martial artists!