Se necesita mucho para retratar a Bruce Lee, uno de los grandes luchadores de todos los tiempos y el más conocido. Lee era un personaje único – con una fuerza humana destacable, con presencia en la pantalla y un comportamiento que alternaba entre la paz interior y ferocidad sin límites, así como una habilidad sin precedentes que no se puede falsificar en la pantalla. Esto es por lo que el actor de Hong Kong, Philip Ng ha trabajado muy duro para convertirse en él en la película "Birth of the Dragon". Ésta está basada en la pelea entre Bruce Lee y Wong Jack. Pero no es solo el entrenamiento que NG realizó para parecerse a él, sino también el hecho de que ambos han tenido vidas muy paralelas.
Philip nació en Hong Kong  y pasó su vida estudiando kung fu y entrenando Wing Chun bajo la supervisión del Maestro Wong Shun Leung, que también entrenó a Bruce Lee.  Ng comenzó su propia asociación de Wing Chun en la Universida de Illinois, estando cinco años como instructor y presidentes del club. También trabajó como especialista en varias películas de acción de Hong Kong. Como puedes ver, desde el principio tiene varias similitudes con Bruce Lee, tanto en las habilidades en las artes marciales como en la experiencia delante de la pantalla.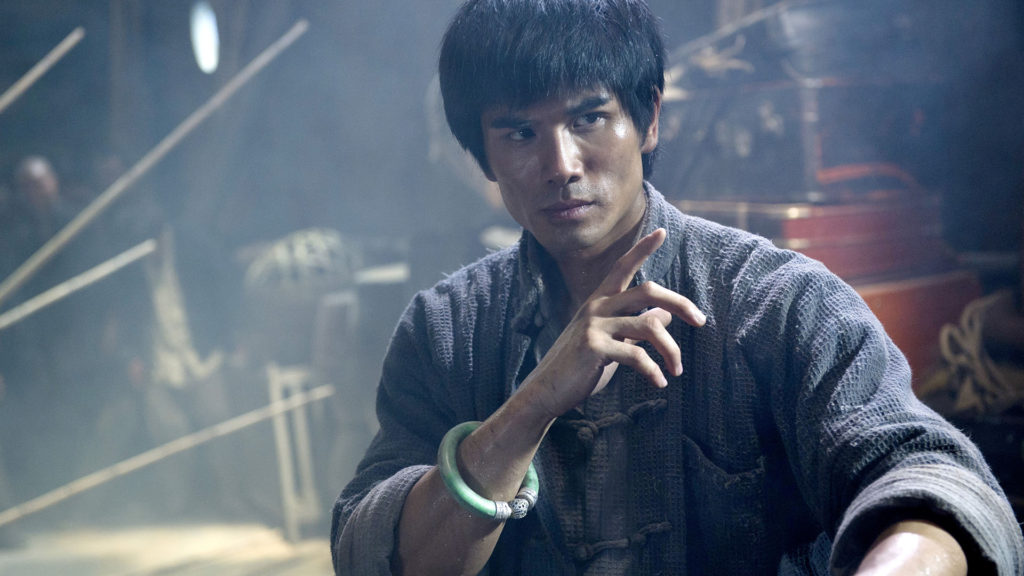 Pero Ng no quiere clonar todos los aspectos de Bruce Lee – como dijo en una entrevista para la Asociación de Prensa, "Creo que imitar es una manera de parodiar, no creo que yo sea Bruce Lee  (si yo lo imitara) sería alguien que pretende ser Bruce Lee." En lugar de copiar sus formas, Ng investigó sus rasgos comunes, como su bondad y descaro, y los aplicó en su interpretación.
Quizá Bruce Lee es inimitable, pero verlo retratado por alguien tan parecido a él nos hace querer ver la película.
¿Has visto la película? ¿Qué opinas de la actuación de Ng?