Going to the gym is all well and good and a hell of a lot better than sitting on the couch watching Netflix. But since you are putting in the effort, you want to get the best results possible. Flying blind means you are missing out on knowing exactly what you should be focusing your energy on in the gym. This is the value of Fitness trackers, and the more and more advanced they get, the less excuses we have for not using them. 
We get over-exposed to a few well-known brands that may not be the best on the market, but have such genius marketing teams that they lead you to believe they are and are able to get away with charging over $300-$500 for a product. But there are a few hidden gems out there that more than deliver the goods, but don't hurt your wallet.
These are our 2 recommendations:
This is a sports watch that looks nothing like a sports watch and could easily be worn with both formal wear and gym clothes, and is jam-packed full of features.
Here are just some of them:
1) Measures your VO2max (an indication of your overall respiratory health), and uses this metric to calculate the training effect, training load, and recovery time for your workouts
2) 14 sport training modes – everything from tennis, to soccer, swimming, and even skiing
3) Stunning round design with a carbon fiber body and ceramic bezel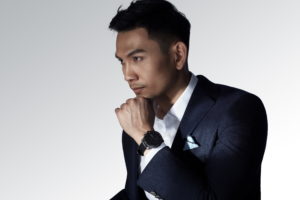 Amazfit Stratos is the ultimate smartwatch for today's serious athlete. The latest smartwatch in Amazfit's lineup of fitness wearables, the Stratos combines advanced performance tracking technologies and smart convenience features in a sleek, sophisticated design.

Achieve Your Personal Best: On the trail, in the gym, or even in the pool, the Stratos can help you take your game to the next level with GPS + GLONASS route tracking and special sports modes for running, walking, cycling, swimming, elliptical machine, mountaineering, trail running, triathlon, skiing, tennis and soccer.

Don't Miss a Beat: Track every aspect of your daily fitness – steps taken, distance traveled, calories burned, heart rate, and sleep quality – and optimize your performance with advanced VO2max metrics and exercise load (TD) and recovery time recommendations.

Stay Connected: The Stratos is the perfect companion to keep you organized and productive all day long. Receive notifications for emails, SMS, phone calls, Facebook, Twitter, WhatsApp, LinkedIn, Snap, Slack, weather forecasts, and other apps from your mobile phone. Then rock out to your favorite workout tunes with the onboard music player.

Look as Good as You Feel: With a stunning design and rugged craftsmanship, the Stratos is designed to be worn throughout the day. Its attractive 1.34″ always-on touchscreen display, polished ceramic bezel, carbon fiber detailed housing, and 5 ATM water resistance set it apart from other fitness watches.
You can grab yourself one of these beauties HERE, and also check out their other amazing products HERE.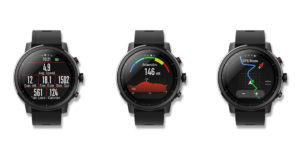 We love the minimalistic design of the Atlas Shape. The clean interface does exactly what you need it to do, without clogging it up with unnecessary features.
A Workout Log With Every Repetition
Shape logs every day and night and repetition you complete. No manual entry required. Atlas makes it easy to understand your caloric burn rate, what works, and where you can improve.
Energetic Audio Workouts
Find a workout based on trainer, equipment, or intensity. Push-to-start high energy workout classes that combine the motivation of a trainer with automatic rep counting.
Automatic Insights
Put on your headphones and follow guided workouts. Shape counts your reps, tracks your heart-rate, and monitors your progress automatically.
Wholistic Health
Even outside of the gym, Shape continues to work for you. Shape monitors daily activity, sleep, and can even alert you of inactivity.
Your Journey to Fitness
Shape logs every day and night and calorie burned. In order to better understand your caloric burn rate, what works, and where you can improve.
Automatic Insights
Shape gets you real results by comparing similar workouts to find the best routine for your body.
Beat Yesterday's You
With Shape, benchmark your last workout against your personal best so you know which records you're already breaking.
Ultimate Fitness Tracker
Create custom workouts with custom exercises or select them from our library of over 300 of the most popular exercises. Bring your workouts on your Wristband 2 and get automatic workout timers and countdowns with haptic feedback!
Check out the watch for yourself HERE:
You can download the iOS app here: Shape iOS app or the Android version here: Shape Google app
Put on your headphones and follow guided workouts.