Remember that big commotion about McGregor being in a boxing match with Money Mayweather?
After that night, the two disappeared, vanished, gone with their heaps of cash and left to live the good life.
Funnily enough, Money Mayweather is purportedly back for more! And this time, he's more interested in the octagon.
"I started training already," Mayweather said to Fighthype.com. "Not the physical part – endurance…"
"I'm thinking about fighting in the MMA, I've thought about it. … I started training in Miami. I look forward to fighting, probably by the end of the year. We don't know. Right now it's a 50-50 (chance), not a hundred percent. But we've started training."
Reports recently suggested that the UFC's welterweight champion, Tyron Woodley, had offered to assist Mayweather in preparing for his MMA debut and speaking to Fighthype, the undefeated boxer confirmed that they have made an arrangement and have spoken multiple times.
"Me and Woodley have spoken to each other on numerous occasions. We talked. We said we're going to start working out, as far as he's got a great hand game already. I'm going to be working with different guys in the jiu-jitsu world. My wrestling game, I'm going to be working with guys with the wrestling. My kicking game, I'm going to be working with guys for the kicking game. Before I get in the octagon, I've got to be well rounded, all around the board."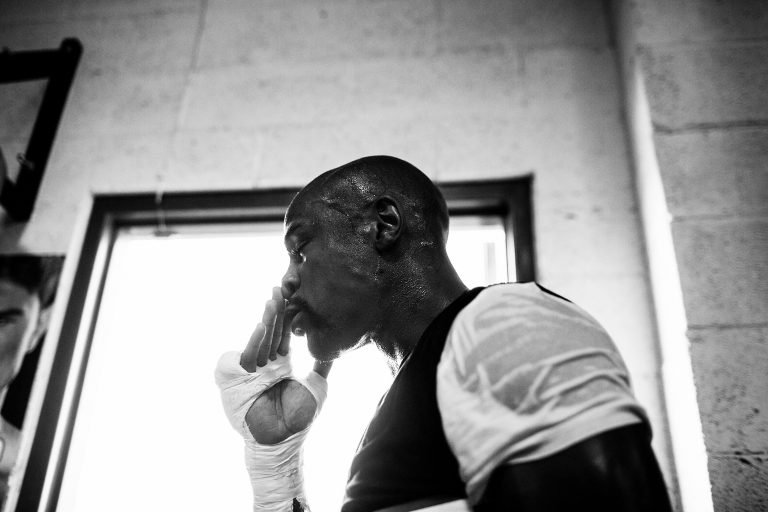 "Fighting is not nothing new for me. Fighting barefoot is something new, but fighting is nothing new for me. The thing is this — (say I'm) fighting a guy that has some unbelievable jiu-jitsu skills, unbelievable wrestling skills, but the thing is this: His chances of getting to me, I mean, the percentage of his chances getting to me to lock up with me, he has to come in first. But he may lock up with me, and he may get wrapped up in certain ways. You don't know how things could play out or how things could happen. With MMA, anything can happen. It's brutal. It's very, very brutal."
Addressing a potential MMA clash with Conor McGregor, Mayweather suggested that the Irishman would have an extremely difficult weight cut ahead of him if he wanted to make the fight a reality as the 41-year-old would only be willing to take the 'Notorious' on at a 145 lbs weight limit – a weight McGregor has not made since December of 2015.
"I know right now I'm the biggest name in MMA," Mayweather said. "Hands down, I know this. And the second biggest name is Conor McGregor."
"Conor McGregor, tough, vicious competitor. Of course, just like he feels he got dynamite hands with the 4-ounce gloves on, I feel like I got dynamite power with the 4-ounce gloves on. It'd be hard for me and Conor McGregor to fight, because if I was to fight in the MMA, I would have to fight at 145 (pounds)," Mayweather said. "The weight class I would fight at is 145. … In MMA it would be totally different, because we don't have no shoes on, and with 4-ounce gloves on, you think I'm fast with 8-ounce gloves on, imagine how fast I'd be with 4-ounce gloves on."