"Listen, Deontay Wilder, where you at? Where you at Wilder, let's go, let's go, let's go," an excited Whyte screamed into the Sky Sports cameras immediately after he demolished opponent Lucas Browne inside six rounds at the 02 Arena.
"I'm ready, let's get it. Deontay, let's go, no more excuses. Forget Joshua, Joshua's not going to be ready in time. Let's do this. June, live at The O2, let's get it. I'm No 1 baby. Let's go, let's go.
"I proved to everyone, I'm world class. A lot of people were writing me off. A lot of people were giving Lucas Browne the edge. I've been up in Loughborough working hard, training in some garage, in the cold with no heating, and it paid off.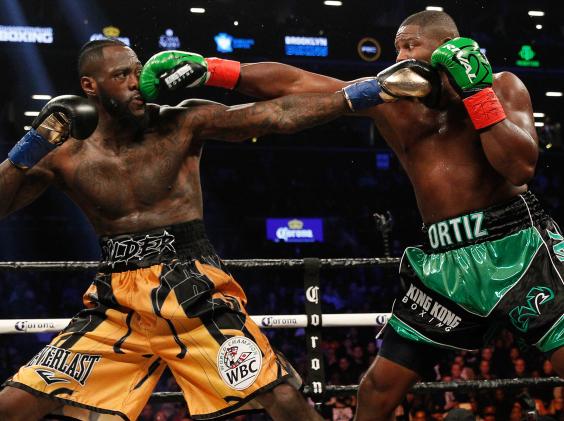 "I'm a good fighter, but no one has seen it yet. When the challenge is there, that's when I rise. Lucas Browne thought his power was incredible. I might not have 22 knockouts, but I can crack.
"A lot of people say this and say that, but when they stand in front of me, different story. The O2 is my home, let's bring more fights here. Let's get it. I'm laying all of these guys out, one by one."
Since losing to Anthony Joshua, Whyte has been on an unbeatable rampage. Seven victories back to back. The 'bad guy' of British boxing has now become a darling of the public. And all while he was nursing a serious shoulder problem, having been operated on directly after his character building defeat to Joshua.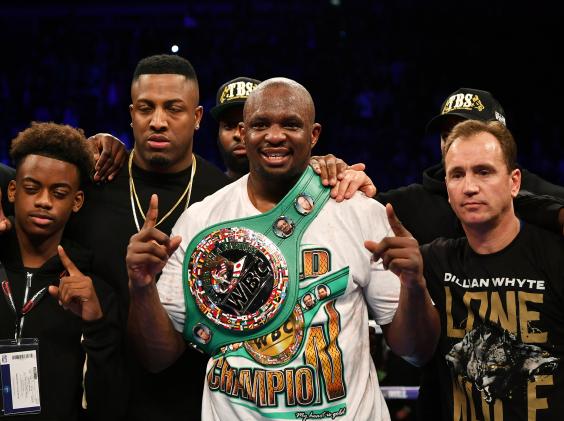 With a record of 40 fights, 40 wins and 39 knockouts, it's obvious that the Alabama native, Wilder, is one of the most feared heavyweight boxers in the world.
Both are boxers in their prime with undoubted ability but they get incredibly emotionally involved when their buttons are pushed. Joshua vs. Whyte, as so many say, wasn't a boxing match, it was a fight – a scrap.
The same against Dereck Chisora – more of a boxing match but one where both couldn't wait to tear the other one's head off because of the build-up.
And Browne managed something similar in the weeks leading up to his contest with the Brixton boy. But, when the pair met, he was comfortably outclassed and failed in his attempts to make Whyte forget the fundamentals
It's a similar tactic to one used by Wilder's rivals – albeit unsuccessfully. From the first second of Wilder vs. Stiverne II, you'd be forgiven for thinking something was wrong with the WBC champion: never has he looked so angry and determined to knock someone out. He came out firing on all cylinders, blowing away the unfit and out of shape Stiverne within 2 minutes. In reality, had his opponent come into the fight with an ounce of preparation, he could have used Wilder's tempestuous approach to his advantage.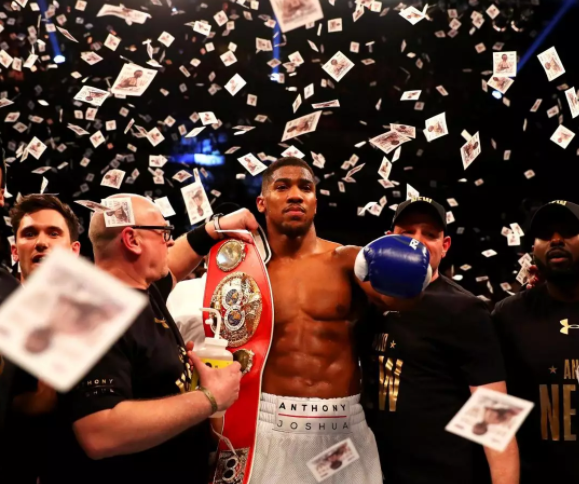 That's what Luiz Ortiz so nearly did. The Cuban fighter won nearly every single round during their showdown in New York, outclassing his opponent when it came to actual boxing skills, even coming close to taking Wilder out during the seventh. It made Wilder angry and the frustration of meeting his best opponent yet brought out a side we hadn't seen before, one where Wilder was on the back foot.
Yet during rounds eight and nine, Wilder used his ring craft, took them 'off' in a way so similar to Joshua vs Wladimir Klitschko that you could almost put the fights side to side for comparison.
It's what makes a fight between Whyte and Wilder so intriguing. Whyte has been trying to hound down his opponent for months to no avail, with Wilder wanting the fight against obvious cash cow Joshua. But finally his constant callouts look to have hooked the undefeated champion. And a simple Instagram post response is all we needed to know that Whyte is on his mind.
Both are known for their 'windmill'-style punches amongst other things, ones that open them up to be countered on, but if they were to meet, who would open up first attempting the big hayemaker punches?
Or would both use their obvious but underrated ring craft to dominate the fight? Would Whyte establish his jab as he did against Browne and then use his speed and movement to stay away from Wilder's counters? Would Wilder's power just overwhelm his opponent and simply blow him out of the ring?
"Tonight was Dillian's breakout night. It couldn't have gone more perfectly. This was his big chance on US TV [HBO televised the fight in America], and he scored a highlight-reel knockout," said Hearn.
"All Wilder's doing is waiting on [WBA and IBF titlist] Anthony Joshua. He doesn't have to do that. He can fight Dillian here [in the UK] for a career-high payday. Dillian versus Wilder over here – that'd be a monster."
The fight that everyone wants is Whyte against Joshua. It's the biggest pay day. Should he beat Joseph Parker, he will hold the belts that everyone wants. But to get to it and build the eventual mammoth contest, the perfect and deserved opponent has to be found.
Fighting Wilder could be the biggest risk of Whyte's career, but a win would see him reap the sweetest of rewards.
Who are YOU rooting for, Martial Tribers?