The footage also shows the 65 year old man slapping, punching and kicking window over missed stop.
This man punched and headbutted the windscreen of a double-decker bus in Hong Kong, breaking through it, when the driver refused to let him get off after the vehicle had left a stop.
In a viral video, the 65-year-old passenger was seen arguing with the driver of a KMB bus on route 46X near Tai Wai MTR station at about 11.50am on Tuesday.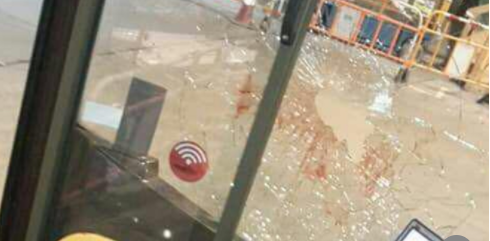 The seemingly inebriated man slapped, pushed and elbowed the windscreen of the stationary vehicle, smearing blood onto the shattered glass.
The passenger also pushed the driver, 37, who had left his seat and was calling for help on his phone. The man then headbutted the windscreen, finally putting a hole in it. He also threw one of his shoes out of the window.
Police arrived and subdued the man, and he was taken to Prince of Wales Hospital in Sha Tin for treatment.