In the two and a half decades that mixed martial arts competitions have been going on, there have been those who have risen above the rest. We're not just talking about win-loss records or number of knockouts delivered on the Octagon – these are the best fighters we've ever seen, who have showcased their dominance and creativity, with overwhelming effect and resounding applause. Let's take a look at these Octagon warriors, and find out what makes them so great.
Anderson Silva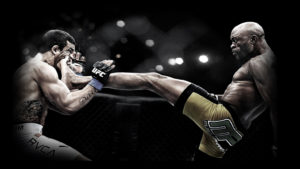 When the president of the UFC calls you the "greatest mixed martial artist of all time," you know you're doing something right. With the longest title streak in UFC history at an astounding 2457 days, during which time he defended the Middleweight Champion title ten times, Anderson "The Spider" Silva is doubtless a beast in the Octagon. His amazing creativity in the Octagon, tremendous striking routines and endurance all make him a real fighter to watch.
Georges St-Pierre
Three-time Welterweight Champion. 27-2 record. 9 successful title defenses, holding the second-longest title reign after Anderson Silva. It's clear that Georges St-Pierre is a devastating fighter. However, more importantly, he's also a master strategist, learning about his opponents' weaknesses and using them to finish the fight.
Fedor Emelianenko
What does it take to win in the Octagon 28 times in a row? It definitely requires a certain raw power and ferocity to just keep putting down wave after wave of professional fighters. That's why Feder Emelianenko rarely lets his opponents hear the final bell. His sheer strength has carried many of his matches, bloodying otherwise seasoned opponents to the point of stoppage or submission. We can only wonder what kind of fighter he'd be in the UFC.
Chuck Liddell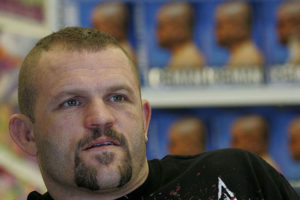 For many people, The Iceman was their first real MMA star to get behind. Over half a decade after his retirement, his storied career still remains among the very best in the business. With rivalries against other literal and figurative MMA heavyweights like Randy Couture and Tito Ortiz, Chuck Liddell also has the distinction of being in his prime when many of MMA's greatest were also having their day. Fighting against these glorious fighters and still maintaining dominance? That's one hell of a feat.
 

Jose Aldo Junior
Once the #1 pound-for-pound UFC fighter, two-time Featherweight champ Jose Aldo Jr. holds the longest win streak in his title's history, with 18 straight wins from 2005, of which 15 were in WEC/UFC. Only Conor McGregor was able to finally stop his streak in 2015. He's still considered one of the best featherweights of all time.
If you want to learn how to practice MMA like a pro, click here to find out more!
Do you agree with this list? Do you think anyone here should be replaced with a fighter of your choice?