Ever wonder why animals figure so prominently in the iconography of martial arts? Look at movie titles like "Crouching Tiger, Hidden Dragon," or the famous "Crane stance" from Karate Kid. These animal names come from the Five Animals of Chinese martial arts, a particular imagery that you'll find in southern Chinese styles. These Five Animals include the Tiger, Crane, Dragon, Leopard, and Snake. Each represents a particular aspect of its parent martial art, such as a form, stance, or pattern.

Tiger
The Tiger represents strength and aggressive force, and primarily makes use of circular arm motions and strikes. One of its iconic moves is the tiger claw, an open hand position for grabs and strikes.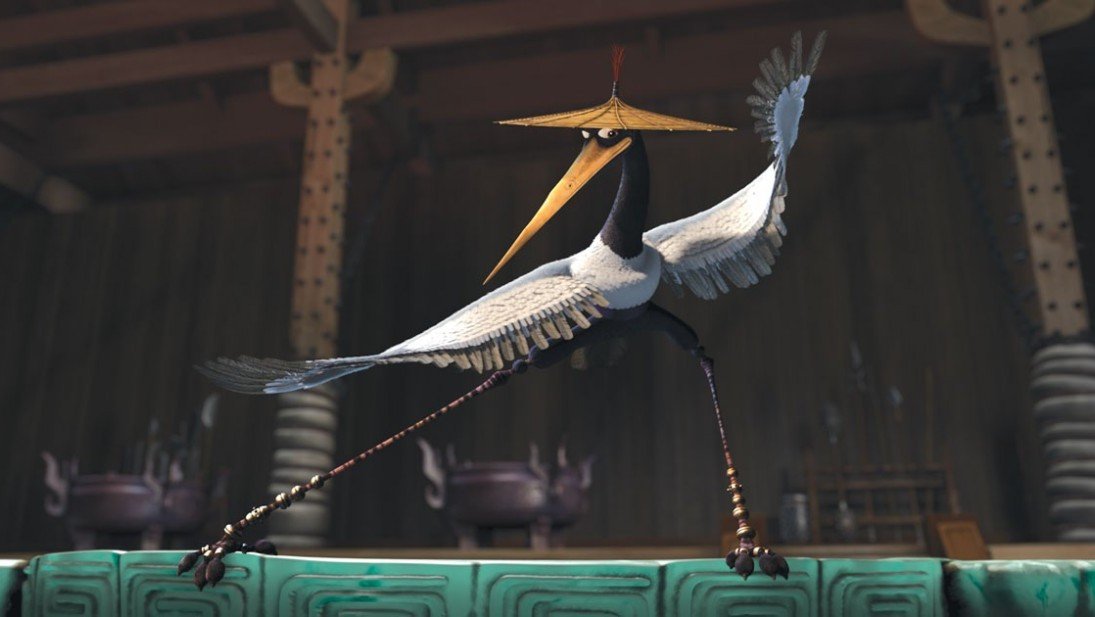 Crane
The Crane represents balance, reach, concentration, and grace. Crane styles make use of minimal strength, and rely on evasion, strikes on soft but critical points like the eyes and throat for maximum impact with minimal force, and speed.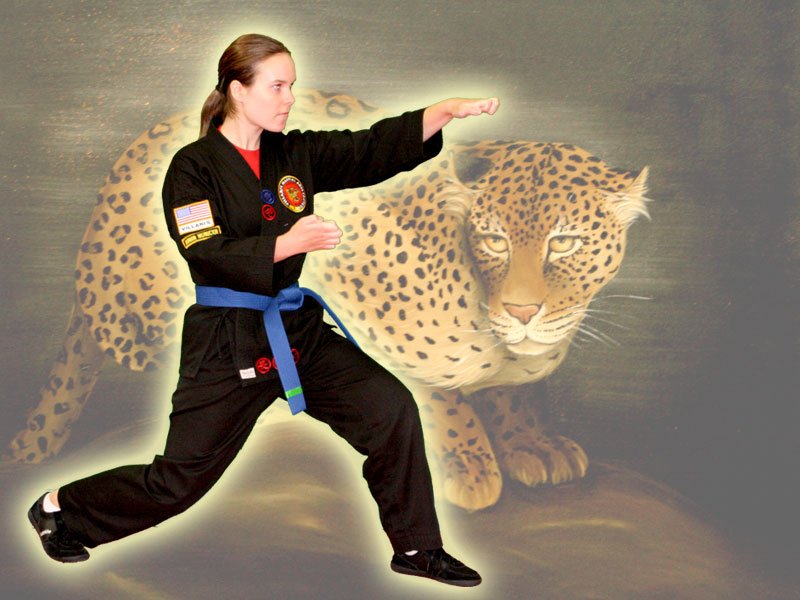 Leopard
The Leopard style features very fast strikes on critical points and soft tissue, which can rapidly inflict pain and disable an opponent, allowing one to finish them off. The leopard paw strike is a half fist that uses the sharp second knuckles to concentrate a lot of force onto a small area.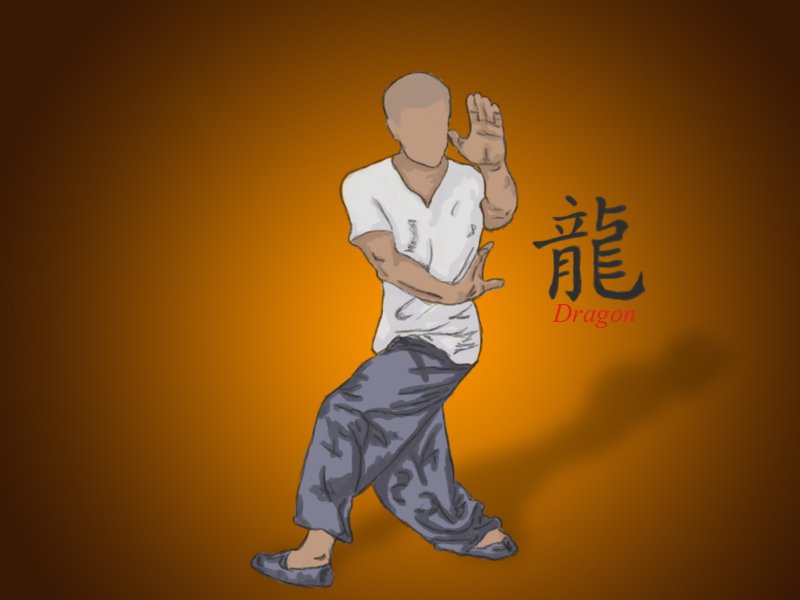 Dragon
The Dragon style uses both legs and arms to generate explosive strikes all over one's opponent. It may blend with the other animal styles for maximum impact.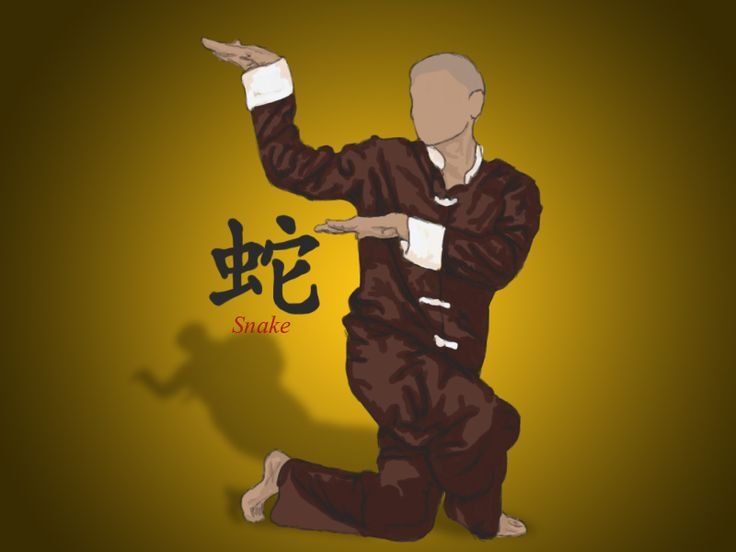 Snake
The Snake style has little use for the clenched fist, preferring instead surprisingly fast strikes with toe kicks, locks, and snake-like coiling stances. The Snake style is best used by fighters with fast, lean body types, and demands accuracy and balance in motion.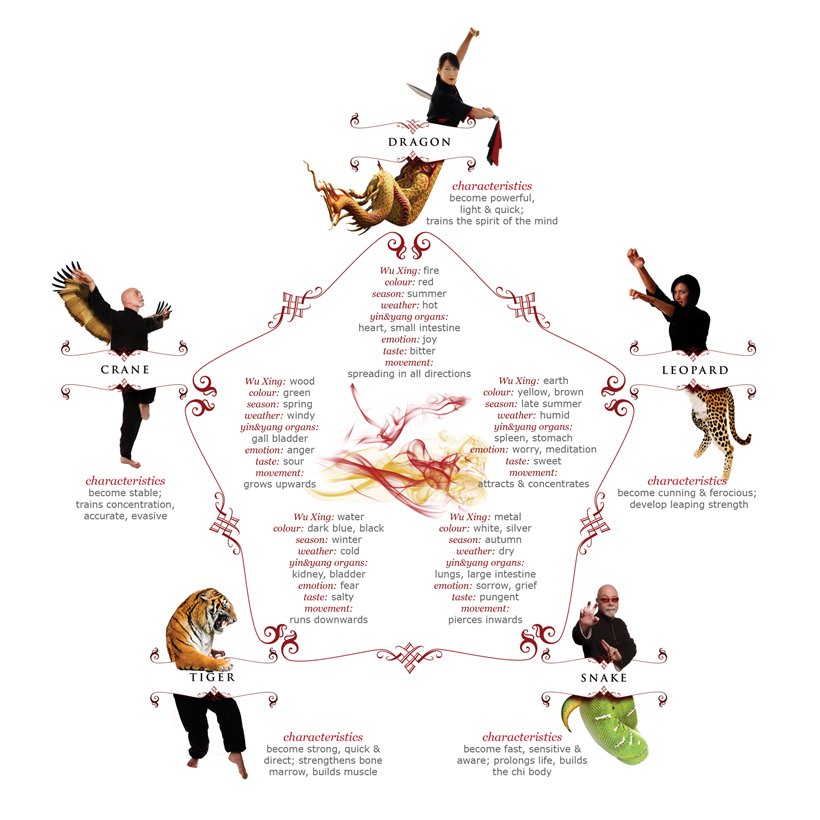 The Chinese martial arts are diverse, but many of them are linked to these animals. Do you see any
parallels with these animals and later descendant martial arts in history?