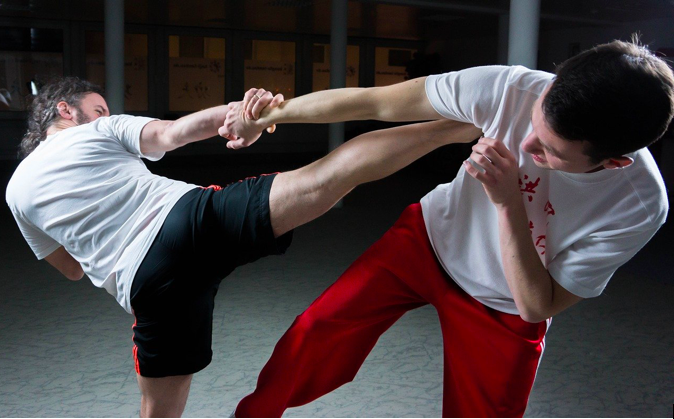 If you believe that martial arts are solely of a physical benefit to your body, then you're mistaken. Training in mixed martial arts, Muay Thai, Jiu-Jitsu, and other disciplines encourage you to focus on the present, and the tough training regimes help to improve your overall wellbeing.
Perhaps it's because you see the transformation that people go through when practicing martial arts that makes you think it's mainly a physical discipline, but there has long been a connection between meditation and martial arts, dating back to the ancient eastern civilisations.
Let's take a look at the different ways in which martial arts improve your wellbeing and mental health.
Martial Arts inspire discipline and dedication.
Training in any martial arts discipline is physically demanding. Those that want to compete at any level must show absolute dedication and discipline when it comes to training. Competitors must be focused on improving their technique and skills while ensuring their body is in the best possible shape.
Through rigorous training programmes, strict diets, and a mindset that values constant improvement, people who undertake martial arts learn the value of discipline and determination through the uncompromising standards they set for themselves.
Martial Arts improve your confidence.
Martial arts have become a popular way in which people lose weight. The physical transformation your body undergoes as a result of strict adherence to martial arts training improves your self-esteem and overall confidence.
When training in the gym or participating in a martial arts class, you're able to forge relationships with other people, which spurs you on and motivates you to continue working towards your fitness goals.
This social aspect of martial arts further breeds confidence and encourages you to seek out new experiences with the people that you meet.
Martial Arts encourage you to be mindful.
Being at peace with yourself is of paramount importance when training for martial arts. Those that master the arts benefit by practicing meditation and being mindful of their condition, as well as the world around them.
You will commonly find martial artists performing deep breathing when preparing for their training or event. This helps them to stay centred and focus on what is about to take place.
It's long been agreed that staying centred and practicing mindfulness meditation help you to be mentally healthier, and your wellbeing improves as a result.
Martial Arts influence around the world.
Although martial arts have been practiced for thousands of years, it's only really in recent times that they have become popular with a mass audience. This is largely thanks to the fact that many martial arts bouts are now televised and can be enjoyed by millions of fans from all over the world.
While tuning into a martial arts event, people can guess on the outcome of the bout, as well as on various things they think might happen during the event. For some of the big MMA events in Las Vegas, such is the popularity of the sport that bookmakers draw in millions of dollars worth of bets, as fans look to place wagers on their favourite fighters.
Closing thoughts.
There's little doubting the fact that martial arts have a positive impact on your overall wellbeing. Regardless of the discipline that you practice, the training and associated lifestyle choices you make ensure you become more mindful of the world around you, which in turn helps you to maintain your mental, as well as physical health.