Judo, an ancient fighting tradition, has in more recent times, begun to rewrite the rulebook at the start of every year in order to update its complicated list of dos and don'ts.
 Almost every year, these alterations leave some ecstatic with the changes, while other complain quietly in the background. 2018 is no exception, however this year's tradition of rule change has brought about a vast range of both criticism and applaud as it almost reinvents the sport.
The International Judo Federation (IJF) has made changes this year in a bid to help differentiate Judo from traditional wrestling, taking some rules back to their original interpretations.
 World Champion and two-time Olympic medalists Neil Adams praises the changes, suggesting they have made Judo the best it has ever been but also understands that it has divided the judo community.
 According to reports, the IJF were concerned that Judo was becoming too similar to freestyle and Greco-Roman wrestling, which would potential risk it's exclusion in future sporting events.
 Adams suggests that the change, hailed as a success by traditionalists, helps ensure the sports Olympic future.
The IJF admit that they are trying to distance Judo from other forms of wrestling, but insist that there were no external pressures in making such a decision. The changes are said to encourage judoka to go on the offensive more, with scoring focusing more on the intensity of contest, and less on tactics.
 One of the major changes in the 2018 revision of Judo rules is the Waza-ari scores. A Waza-ari is awarded when a judoka pins their opponent for more then 10 seconds but less than 20.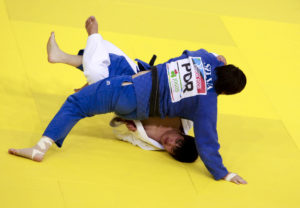 The new rule reverts back to an older tradition where two Waza-ari scores equate to Ippon, a move which ends the contest between the two players.
 The change followed an issue whereby judoka often racked up Waza-ari scores without the contest ever ending. A number of throws that once were awarded Yuko – the third highest score in the game – will now also be awarded Waza-ari instead.
 The referee rules have also been changed, with judoka no longer able to end the competition with penalty scores in Golden Score.
 Adams suggests that these changes have helped Judo become a better spectator sport, and awards positivity over negativity and engagement rather than technical defence.