Mia Kang reached fame as a model, often found flaunting in-front of a camera. However, after revealing that she was struggling with body issues and health problems caused by constant weight fluctuations, she turned to Muay Thai to combat her problems head on.
 Kang struggled for years with constant weight loss and gain, following the demands of the fast paced modelling industry. However, once these demands began to affect her health, she turned to another body sport, but this time to tone up and take control of her own destiny.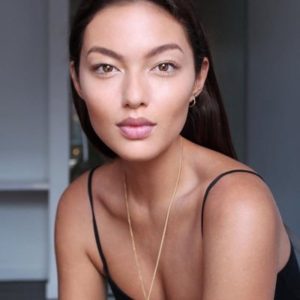 Although many of her avid followers would be surprised today, Kang is more often found in a gym than anywhere else. She describes her combination of modelling and martial arts as a bizarre combination of things, but remains inspired to continue down the path of martial arts, now teaching the health benefits of Muay Thai to people at a Thailand retreat.
 Last year Kang fought professionally for the first time, taking her first win after a technical knockout after just three rounds.
 "People don't know how much time and effort is needed in fight camp. There's so much I want to learn, and there are so many fights I want to have. I am definitely still on my journey."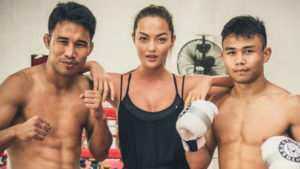 Although Kang receives client requests to stop fighting, in fear of her damaging her body or figure, Kang stands strong and holds her ground. She has said on several occasions that she is not trying to become the next Ronda Rousey or Cyborg, but it is a hobby that she wishes to continue to pursue, despite the lip-biting tension found at the ringside.
Kang is set to join travel agency 109 Word to join a retreat in April on Koh Samui, an island in southern Thailand, to help teach Muay Thai as a way to combat body issues and health problems.
 Although new to the scene, and sometimes criticised for training people before she has finished her own training, Kang responds by saying her training is about health and empowerment, not technical punches and stances.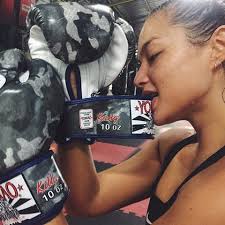 109 World is a Southeast Asian travel company that aims to give back to the local community wherever they visit, so this trip will also be supporting a local Muay Thai gym that give abandoned and orphaned children the chance to train and live an everyday life.