A Facebook post by a disdainful martial artist was sent out on the note of a public challenge:
Vietnamese Wing Chun martial artist challenged a Chinese Mixed Martial Arts (MMA) fighter to a fight in public, to see which martial art would reign supreme. The provocation stems from the former's claim that the Beijing-based fighter insulted Eastern traditional martial arts after defeating several practitioners.
Nam Anh Tuan issued the challenge to Xu Xiaodong last Saturday: Tuan's letter stated that Xu Xiaodong had "belittled" and "insulted" Eastern traditional martial arts and as a Wing Chun practitioner, Tuan's duty was to preserve such arts through a public sparring with Xu.
The challenge follows 38-year-old Xu's victory over so-called Tai Chi master Wei Lei in just 10 seconds in Chengdu last April, which triggered debates on whether traditional martial arts like Wing Chun and Tai Chi can be effective in real-life combat.
"Yes, I am planning for a future fight with Xu Xiaodong. However, everything's still pretty much undecided, and I don't want to comment further on this upcoming duel," said Tuan.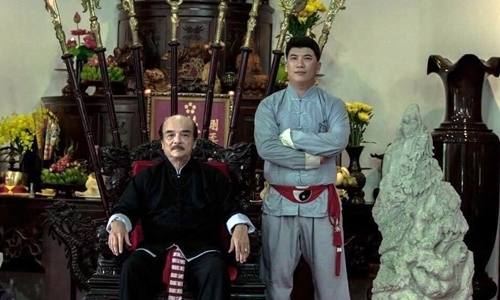 After Xu Xiaodong's 10-second victory over Wei Lei went viral, Xu issued a challenge to all traditional Chinese martial arts masters, saying they are outdated and only good for keeping the body fit, while freestyle fighting and boxing are more effective when it comes to actual combat.
Just recently, Xu triumphed over Ding Hao, who is considered a distant disciple of Ip Man, a Chinese Wing Chun master, in a duel in Chengde on March 18. Ding Hao later claimed that the video of the fight was edited, and the actual result was a draw.
Wing Chun is a Southern Chinese martial arts specializing in close combat. The self-defense discipline emphasizes the balance between 'soft' and 'hard' techniques.
MMA is a full-contact body sport using techniques from different combat sports and martial arts. The first Ultimate Fighting Championship took place in November 1993, launching the sport into mainstream consciousness.