Nobody can deny that Disney, over the years, has produced some absolute masterpieces. Sure, you may not like them all but if you are into martial arts and into ancient wisdom, then the story of Mulan is sure to be on your top ten list. Now Mulan is reaching the stage in live action form, with top end martial artists and actors joining the cast to create a must-see real life Mulan action movie hitting screens in the near future.
The live-action Mulan movie has just announced that they have recruited international action star and number one bad-ass martial artist, Donnie Yen. As is expected, Yen will be taking the role of Commander Tung, the man who mentors and trains Mulan in the epic story.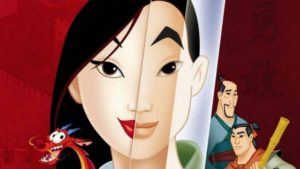 The movie has also recruited Chinese actress Lui Yifei las year, to start in the role as Mulan herself, the legendary warrior hidden under the guise of a male soldier so she may climb the ranks and protect her kingdom.
The live-action movie has yet to begin filming however, with a number of key roles yet to be filled, including the male lead Shang, the villain of the story Shan-Yu, and Mulan's dragon Mushu. It is not clear whether the dragon will be cast as as a human or re-created digitally.
Yen has most recently appeared in the Star Wars prequel, Rogue One: A Star Wars Story, where he assumed the role of the blind, force-filled warrior, however his fame gre out of older classics such as xXx: Return of Xander Cage and Crouching Tiger Hidden Dragon: Sword of Destiny.
Although Mulan fans are beginning to get excited, it must be noted that the live-action movie is expected to arrive as late as May 2020, so there are still a good two years before the movie hits the big screen.
The original animated movie Mulan was released in 1998 and was voice-acted by big names such as Ming-Na Wen, Eddie Murphy, Miguel Ferrer and BD Wong. The Chinese version of the movie was dubbed by Jackie Chan among others. The movie grossed over $300million dollars after its release.