Despite reports that Joseph Parker made over $25m dollars for his fight against Anthony Joshua, boxing promoter Eddie Hearn has reported he had earned considerably less that than in a bid to combat misinformation about fight earnings.
Hearn issued a statement yesterday, claiming that Parker earned less that $12.5m dollars for his fight against Joshua, despite reports suggesting that his earnings were above $25m dollars.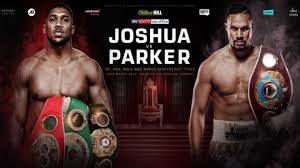 Parker lost to Joshua earlier this month in a heavyweight unification fight held at the Principality Stadium in Cardiff, Wales.
Reports initially claimed that Parker earned the same as brit Joshua earned in the fight, $25m dollars, however this was proved wrong after Hearn took to twitter to explain the misinformation.
In one tweet he laughed at the claim that Parker earned so much for the fight, saying 'where an earth do you get that Parker purse from," and another saying that by cutting that amount in half, you still don't reach the actual amount that Parker earned for the fight.
Where an earth do you get that Parker purse from 😂

— Eddie Hearn (@EddieHearn) April 11, 2018
Cut in half and it's still too much

— Eddie Hearn (@EddieHearn) April 11, 2018
In related news, it has been reported that Deontay Wilder has been offered $17m dollars to fight with Joshua that will crown the winner of the fight the undisputed world heavyweight champion this year.
According to reports, Wilder's team initially asked for a 50-50 split of the fight money with Joshua, but have now dropped to 40 percent of the takings after a series of meetings and discussions.
Parker has yet to confirm his fight with Wilder, but it is looking more and more likely that the two will enter the ring sometime in the near future to give us the chance to crown the ultimate and undisputed world heavyweight champion of 2018.