The world is going more and more online and martial arts training is no exception. The reality is that a lot of people are put off training because the class times at Martial Arts school are in conflict with their daily responsibilities. While being physically present in a dojo for a class is probably the best way to learn, we should not discount the value that can be gained from an online martial arts course, especially if taught by a great teacher who understands the challenges of training at home, and knows how to counter-balance them. 
To make the search easier for you, we have rounded up a few courses, in different disciplines that we feel will help you narrow down your search.
We will start with one of the most effective that we have found, HowToFightNow.com. This one stands out for a few reasons. Firstly, the details and coaching points in the lessons are second to none.  After a single lesson, you can actually do the move that you came to learn, and you'll understand what exercises and movements you need to focus on, to continue to improve in the future.
The creator of this online academy, Trav, has studied kinesiology and exercise physiology extensively… and as such knows how to turn basic movements into powerful movements by using some simple science. To make things even better, he is actually hilarious, which explains his massive following on his Youtube channel. The lessons are great fun, which makes the learning curve so much easier as you are kept engaged. But as enjoyable as he and his lessons are, the content is no laughing matter.
Our vision is to provide affordable and easily accessible Martial Arts training for everyone.
Virtual Kenpo is a family owned school and online training site.  They created Virtual Kenpo when they began teaching their children Kenpo.  They decided to create videos of the weekly training to use in the creation of an online training site.  "This site will not only help others, but also provide a place for our children to learn and grow. If we are lucky it may pay for their college too ;)."
The goal of Virtual Kenpo is to provide quality online Martial Arts training for homeschoolers, large families, people in rural areas, and anyone who wants to learn martial arts, but is unable to attend a traditional school due to location, finances, anxiety, etc.  We believe everyone has the right to defend themselves and those around them regardless of their circumstances.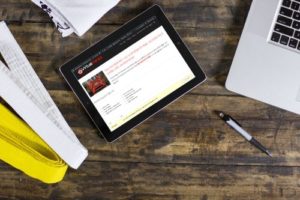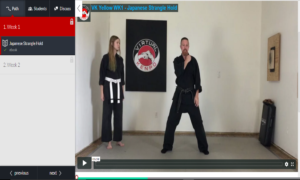 Unique Features
        New Weekly Lessons are provided to students every 7 days from the time of sign up.  This simulates private lessons provided in physical schools and gives the student ample time to learn the new lesson before moving on to the next. Each weekly lesson contains Self-Defense Techniques, Hand or Foot Strikes, a portion of the Kata, and other parts of the training such as combinations, basic motions, or weapons (advanced belts).

        Live Coaching Sessions are currently available once a week via video conference and students may upload videos for review by an instructor at any time.  Both of these allow student improvement through instructor / student engagement.

        The school also has a Facebook-like social area where students can help each other, ask questions, and make new friends.
The courses are taught by Shifu Yan Xin (a 34th generation Shaolin Disciple), where he shares his unique insight in the tradition Shaolin training with the world, these insight are the combination of over 30 years of his personal training and teaching experience, so they very valuable information and these training insights cannot be found anywhere else, whether that is online or offline, they provide the 'key' to unlock the door to great Shaolin kung fu training.
They also provide Weekly live training sessions for all of our members where they are able to join students from all over the world to train live with Shifu Yan Xin where they are able to stay motivated and stay on the right track for training.
In their online courses, they have broken down complicated kung fu movements in to mini step-by-step training sessions with in-depth details you won't get in any other online training programs, making it possible for anyone (whether with experience or no experience) to train the true art of Shaolin kung fu where ever they are in the world.
They had this to say about their academy:
"We are really proud to say that our mission is to be the number 1 Shaolin Kung Fu Online Training Academy, where the quality of teaching and content is extremely important to us. We are continuously working hard in building our ever-growing course library and our Shaolin kung fu training system, combining the traditional with the modern, providing a community for our members and helping our members in achieving the best they can be in terms of kung fu training as well as building a stronger person in every way (through kung fu training), enabling members to perform at their best in every area of their lives."


As soon as you enter this slickly designed website, you just know the content is going to be good. The attention to detail in the presentation alone gives you a sense of confidence that you have put your training in the right hands.
Eyal Yanilov is a force to behold in the Krav Maga community and has been featured in major publications like Men's Health and Black belt magazine, as well as being featured on The Discovery Channel, Fox News, and The History Channel.
The training is divided into Practitioner Levels 1-5, Graduate Levels 1-5, as well as subject-specific training programs.
"Whether you are a Krav Maga student, an experienced martial artist, in military/law enforcement or a complete beginner to self-defense – My videos will teach you a tremendous amount of real life, easy to learn, usable self-defense techniques. Your self-defense skill set will greatly evolve with my video training system."
The best thing about this is it is a no-risk purchase, offering a 100% money-back guarantee: "I've taken my 40+ years in training: military special forces, swat teams, government, intelligence agencies, tactical defense teams, VIP protection units, state troopers, border control agents, hand to hand combat specialists, and martial artists from all over the world and created the most comprehensive Krav Maga video training system ever assembled.
I'm extremely confident in my ability to teach you practical, usable, no-nonsense, easy to learn self-defense skills that will stay with you for the rest of your life. If you are not satisfied with my program for any reason you will get your money back in full – no questions asked.
You have my personal guarantee."
– Eyal Yanilov, Founder of MaxKravMaga.com
Check out the courses for yourselves HERE!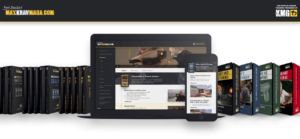 It's quite hard to find an Online Martial arts course for Tai Chi, but we think this one is a solid choice.
Unique features include:
Clear's Tai Chi is a COMPLETE online program from beginner to advanced.

Training includes Tai Chi Forms, Qigong, Push Hands, Self Defense, Internal Energies, and Advanced Skills.

Membership includes a 6-month INTERNAL Iron Palm and Iron Body program, specifically for students of Tai Chi.