Los años 90 fueron los años dorados para las películas de artes marciales de Hong Kong. Aquí te presentamos diez películas que los aficionados a las artes marciales quizá no hayan ni visto.
Este remake del kung fu clásico Fist of Fury es una leyenda. Dirigida por Gordon Chan y protagonizada por Jet Li, cuenta con una de las mejores calificaciones.
El actor de Hollywood y la estrella de kung fu Donnie Yen interpreta a un médico de día y al personaje de Robin Hood por la noche. La película es considerada como una de "Las 100 mejores películas del cine mundial".
Once Upon a Time in China (1991)
Esta famosa película es sólo la primera de una serie de largometrajes de seis películas y comenzó la obsesión del mundo con las películas de artes marciales en los años 90.
La Leyenda del luchador borracho (1994)
El Maestro Borracho II es el seguimiento del éxito de taquilla de Jackie Chan, El Maestro Borracho. Un Chan joven brilla con su comedia física, y quizá su escena final, es una de las mejores escenas de lucha en la historia de este tipo de la película.
El Maestro de Tai Chi (1993)
Otra colaboración de Yuen Woo-ping y Jet Li. El Maestro de Tai Chi habla sobre los amigos de la infancia que estudian para ser monjes Shaolin, cuando un incidente violento los pone en diferentes caminos de la vida.
Police Story 3: Super Cop (1992)
Esta película de 1992 de comedia de acción, cuenta la historia de un super  policía de Hong Kong, Chan, que se infiltra en una banda de narcotraficantes. Es una de las películas favoritas de Quentin Tarantino.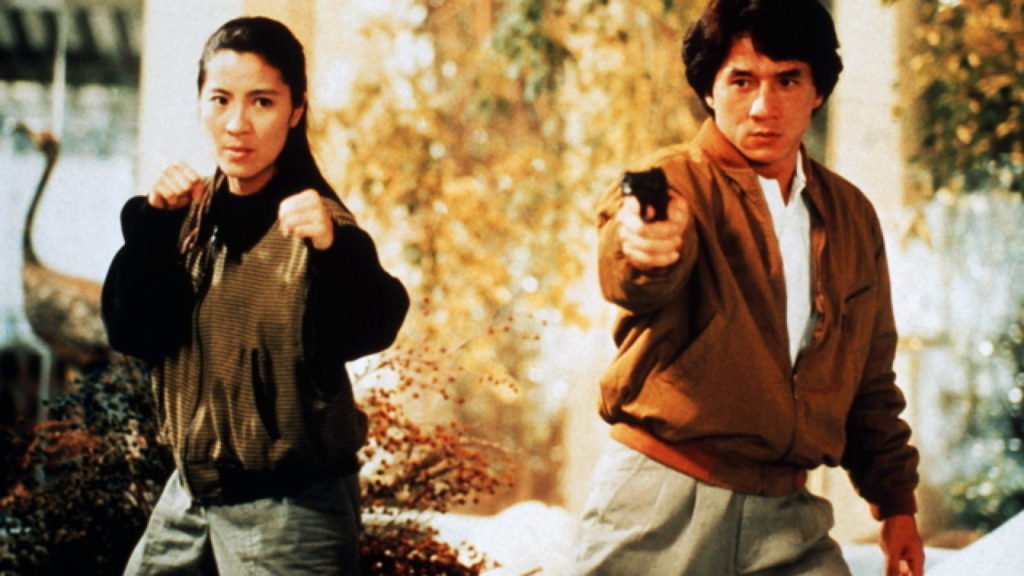 Rumble in the Bronx (1995)
Rumble en el Bronx es la película que introdujo al ya establecido, Jackie Chan, en la corriente principal estadounidense. Sigue siendo una de las películas de mayor recaudación de Chan hasta la fecha.
La historia de Ricky (1991)
Basada en los manga japoneses de Riki-Oh, esta película es famosa tanto por su brutalidad y violencia, como por su naturaleza.
EL hervidero (1992)
Fue la última película de acción de Hong Kong de John Woo. A pesar de que no fue tan exitosa como sus otras películas, comercialmente hablando, se considera una de las mejores piezas del cine de kung fu que ha hecho.
Jet Li obtiene una entrada más en esta lista para su película de 1993 La Leyenda, donde su personaje se involucra con una sociedad secreta tratando de derrocar al malvado imperio manchú.
¿Quién es tu artista marcial favorito?