Russia is in the news a lot today, and in the sporting world they are no exception. Apart from several Russians winning belts and championships in the fighting scene, the world of Football is also being exposed following a rise of violent Russian hooliganism that is finally giving the Brits a run for their money.
Stereotypically, the Brits have always been the leader when it comes to Football hooliganism. Fighting in pubs and smashing up European towns after a loss (or even a win) is not an uncommon sight, and when these hooligans started heading eastward towards Russia, the Russian equivalent stepped up.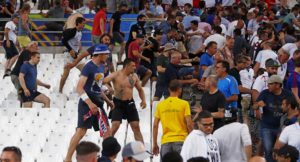 Now, the country's most feared thugs have teamed up together to pay for group martial arts training. Over 1,000 of the most violent Football hooligans in Russia have all put in a Ruble or two to get the job done.
The news was first revealed by Vadim Petrov, a hooligan nicknamed 'the enforcer', who was jailed after beating a man to within an inch of his life outside a football ground, in a recent interview with the UK's paper The Daily Star where he said "The English are going to get a 'kung fu kicking' as you say in English.
There are guys in our firm who can put you in a coma with one well-placed kick to the head. "If you thought the Euros were bad, wait for the World Cup."
If that isn't a threat, we don't know what is.
He continued to say that the Russians don't have 'beer bellies' like the English, and that the English fans will get a beating that they will never forget.
The group of 1,000 plus hooligans are currently training in martial arts at least four times a week in preparation for the World Cup.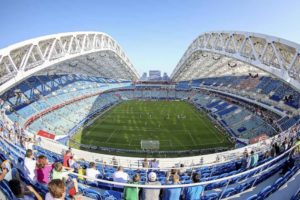 Our advice is that if you are a Brit heading to Russia for some good old football, keep your head down, be on your best behaviour and for the first time in your life, maybe pretend to be an American…we won't judge.