Normally, we wouldn't be seen dead with a selfie stick, but now it seems the humble 'selfie stick' has a brand new use, one that we very much approve of. The selfie stick that has been banned in places such as Disneyland and football stadiums due to safety concerns, takes on a new meaning after a Moscow-based martial arts center began teaching tourist self-defense classes that use the selfie stick as a weapon.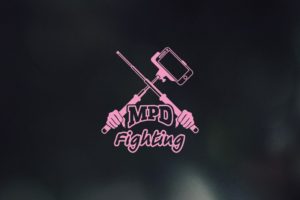 Apart from risking the fact your phone may fly out of the holster or that it will smash as it comes into contact with someone's skull, the selfie stick self-defense class seems to be a hit. The center that has adopted this new 'craze' is the M-PROFI Sports Centre in Moscow. "In many countries, assaults on tourists have become a frequent occurrence, and the only instrument of self-defense that travelers always carry on themselves is a selfie-stick," the M-PROFI sports center said online. "Clicking photographs on an expensive smartphone attached to the end of a stick can easily mark a person out as a tourist, making them a vulnerable target for robberies. In such cases, it only makes sense to wield the tool for self-protection."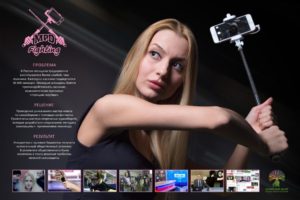 Taught over five lessons, the schools teaches tourists how to defend themselves when armed with a selfie stick. They claim that the 'art', known as Monopod Fighting or MPD Fighting in Russia, is an effective way to combat muggers.
What is even more ridiculous is that the self-defense classes are supported by a group known as the "Association of Safe Selfies" (yes they are a real thing). The course focuses on females more than men because they claim that women often have more of an inability to defend themselves, as well as being the ones usually carrying a selfie stick.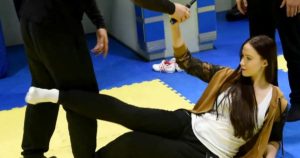 Their website states that, "to solve the problem, we decided to use a most popular social trend — selfie culture. A selfie-stick became a familiar attribute of many women, especially young women, who constantly make selfies, and so, a selfie-stick is almost always at hand. We decided that it can even be used as a tool of self-defense."
You can check out the course here.