Using gimmicks to sell fights has been a long-standing aspect of professional wrestling, and created some of the most bizarre matches in history. Let's take a look at some of the most memorable:
King of the Road
To cash in on hardcore 90's culture, WCW thought it best to have Blacktop Bully fight Dustin Rhodes on a moving truck until one of them blew the horn. The resulting chaos got Rhodes moved to the WWF, where he became Goldust.
Shark Cage
Shark Cage matches had two wrestlers locked in a shark diving cage in the middle of the ring, resulting in a spectacle that looked more like something you'd find in a BDSM club than a wrestling match.
Good Housekeeping
At some point in the late 90's, the words 'good housekeeping' became synonymous with professional wrestling. Chyna had challenged misogynist heel, Vince Russo, to a match where the only caveat was that only household items could be used as weapons. Chyna won the match by smashing Russo with a guitar.
Buck Naked
Late 90's and early 00's promoter Rob Black had women (one of whom was his wife) strip each other down in the ring, only to turn the lights off at the moment of supposed payoff, resulting in the biggest case of collective blue balls L.A. has ever seen.
Reverse Battle Royale
Probably one of the reasons TNA isn't around anymore is the Reverse Battle Royal, which had wrestlers throw each other into the ring, which is slightly less unimaginative than watching paint dry.
Steel Asylum
As confusing to watch as it was downright reckless, this obsolete format required wrestlers to climb to the hatch atop a cage, risking fatal injury.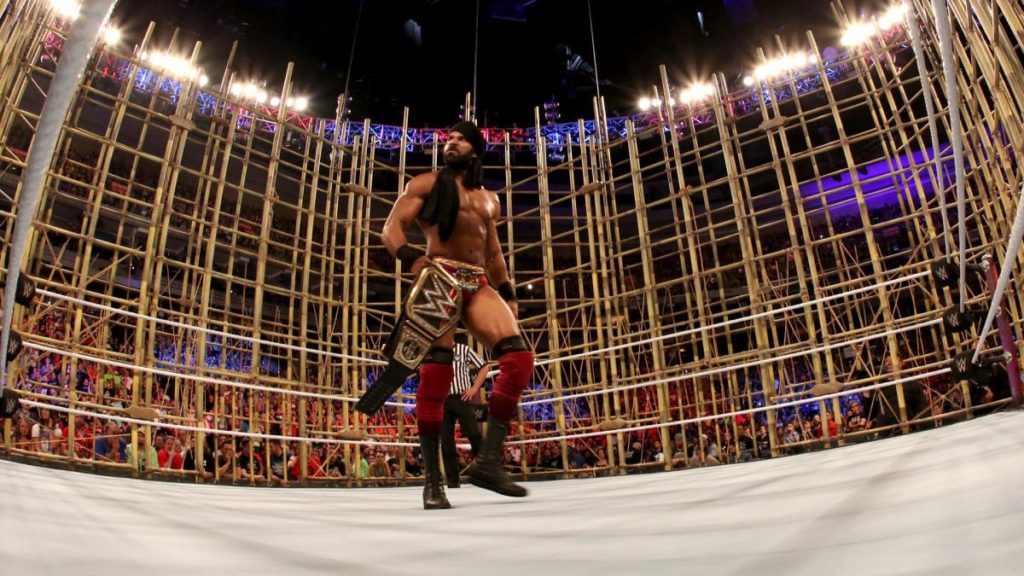 Punjabi Prison
Only held twice by the WWE, this match type was as dislikable as the wrestler it was made for: The Great Kali, and made actual Punjabi prisons look good by comparison.
Kennel From Hell
Rottweilers and wrestling may seem like a good idea, but then again, so did the Hindenburg.
Chamber of Horrors
Early 90's WCW had Mick Foley, Sting, and Scott Hall, among others, fight in a Thunderdome-esque cage until someone was 'killed' in an electric chair.
Anus Explosion Death Match
Firecrackers in butts. The Japanese have out-weirded us all!