It takes an immense amount of drive, dedication, and good old-fashioned hard work to make it to the upper echelons of sports, and former two-time Omnoi Stadium champion, Lumpini Stadium Toyota Marathon champion, Thailand Featherweight champion and two-time K-1 World MAX champion, Sombat "Buakaw" Banchamek knows this all too well!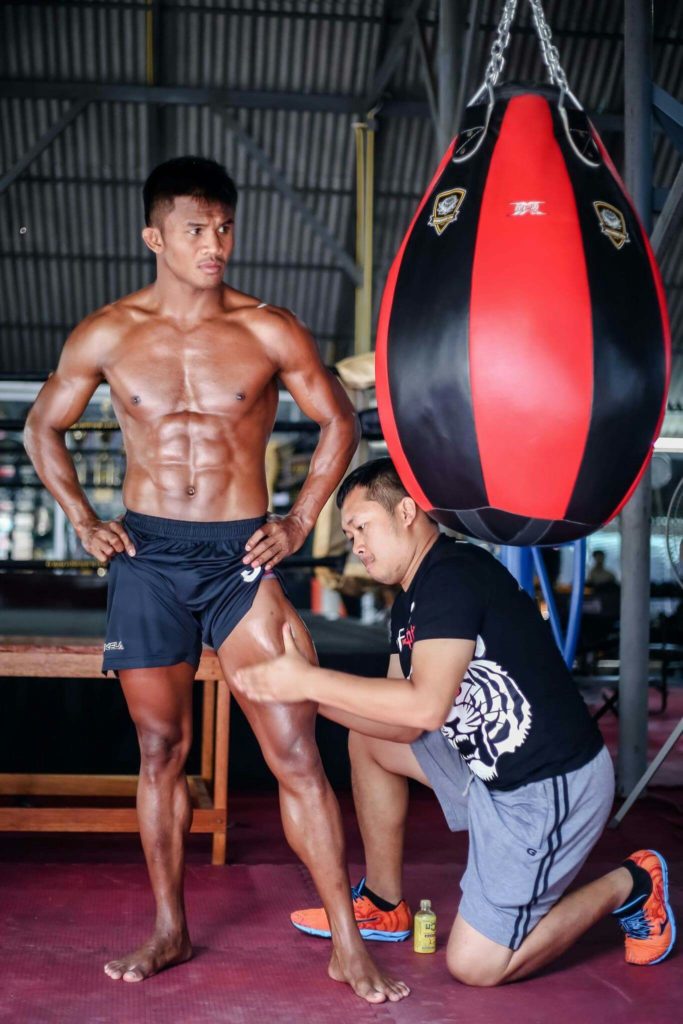 Buakaw has steadily been climbing the ladder of Muay Thai since his career began in 1990, accumulating numerous championships and accolades on the way to becoming one of the most feared fighters of his generation.
His workout is as grueling as one might expect from a fighter of Buakaw's caliber. Overall conditioning is fine-tuned by lifting weights, both on machines and as free weights. Buakaw strengthens his shoulders and back by performing rowing motions with a weighted heavy bar and increases punching power with a chest press machine. Body weight exercises are also incorporated into the routine through a variety of crunches, including hanging crunches performed upside down, and via climbing ropes and traversing bars near the ceiling of the gym in which he trains.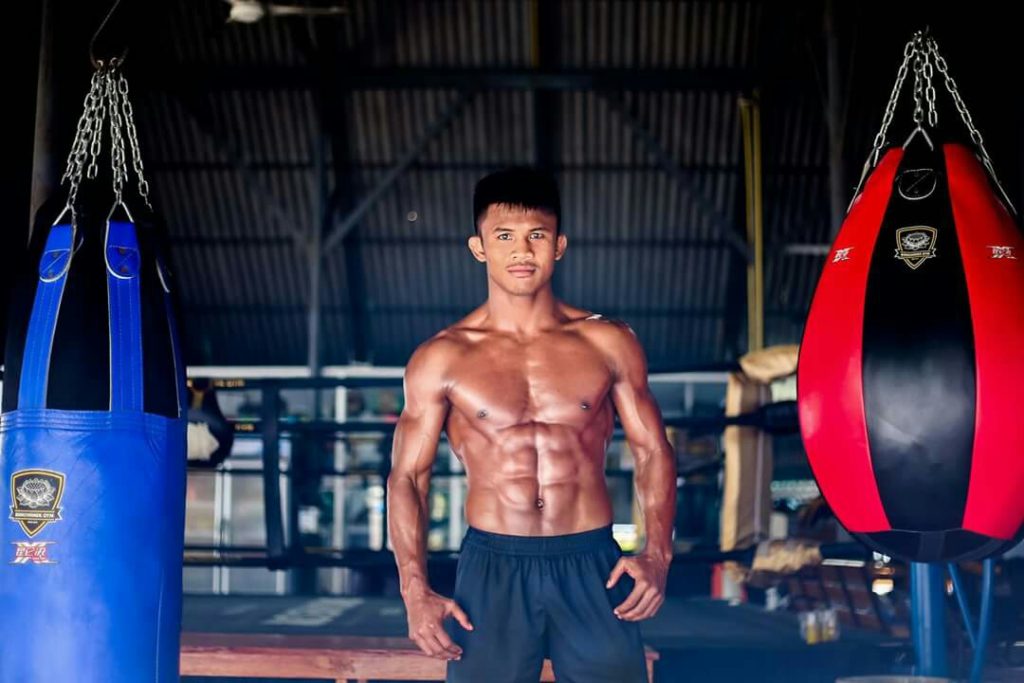 Of course, having the appropriate physique is only one component of world-class training. The 35-year-old polishes his fighting techniques with punishing sessions hitting the wall bag, shadow boxing, and pounding a hanging tower of heavy duty tires. His training also reinforces the adage that fighting is a team sport. He trades alternating kicks with another fighter on a heavy bag and practices mastering the clinch inside the ring.
It goes without saying that this kind of comprehensive and intensive workout requires the utmost mental fortitude, without which, lesser fighters would crumble, or simply give up. It's this ironclad determination and focus that truly makes Buakaw a more-than-formidable opponent in the ring and allows him to boast a fight record of 230 wins, 23 losses, and 12 draws.
What do you think of Buakaw's training? Would you incorporate it into your own routines?