Martial arts is not only a great way to improve your overall fitness, learn self-discipline, and better yourself as a person, it's also a good way to find love and strengthen your relationship.
This is what 26-year-old Pauline has learned from her marriage to 27-year-old Wushu practitioner Sun Renzhi.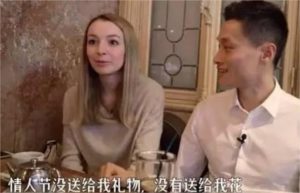 Pauline met Sun while he was demonstrating his martial arts routine at a Chinese cultural exhibition in Paris in 2012. Sun was, at the time, a student at a nearby business school. After graduation, he went back to his hometown of Yangzhou, China with Pauline readily in tow.
The Parisian settled down and enrolled in Mandarin classes to help ease her into her new life in China. But after discovering that Sun's mother was also a Wushu expert and instructor, Pauline was determined to learn the martial art that made her fall in love with Sun in the first place.
Pauline and Sun Renzhi were married in Nanjing in 2015; they had a second wedding in a small village in France for Pauline's friends and family, and ultimately settled in Paris for their new life together. Their unique love story gained media attention after it was featured by a French-based Chinese blogger.
Do you think that your relationship could benefit from training with your partner? Or perhaps you already do it?