Even though mixed martial arts is a dangerous sport, the officiating bodies regulating it still impose some rather strict regulations to ensure the relative safety of all the fighters. One such measure is the referee inside the ring, cage, or octagon, who holds the power to decide whether a fight should continue. A good referee will figure out when a fight should stop after one of the fighters has exerted clear dominance, but a bad ref will either stop a fight too early – or worse, too late.
Because referees are only human, it's unavoidable that some refs will let a fight drag on too long. Over the course of mixed martial arts' history, there have been a lot of fights that were stopped far too late.
The most common occurrences of late stoppages come during submission holds, in which referees don't stop the fight until long after it's obvious the fighter has already passed out. This usually happens in smaller promotions that don't have enough budget to hire a top referee. Examples include Olaf Alonzo (who woke up three times after passing out during a choke), Kim Couture (the ex-wife of Randy Couture), Caio Silva (whose opponent actually told the referee he was out), and Rodian Menchavez (who was trapped in a rear naked choke for almost 30 seconds, a potentially fatal amount of time).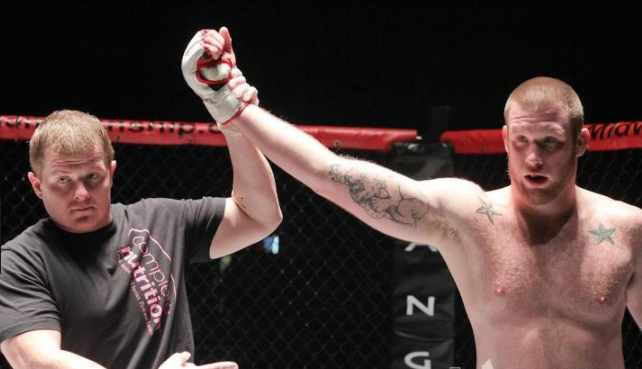 The other kind of late stoppage occurs during a sequence in which one fighter initiates an unanswered beatdown. This is a little trickier to call because it's entirely possible that the other fighter could still strike back. It's happened to fighters like Joe Warren (who got hit 38 unanswered times before the fight was called) and Carlos Barretto (where the ref initially tried to stop the fight, but let it continue to appease the crowd).
There are also other unique instances, such as Junior Maranhao surviving a submission hold but collapsing in between rounds — the referee should not have let the match continue. Or a fighter clearly tapping out, but the ref ignores them and decides when the submission is enough. Or the curious case of a Brazilian fight in which the ref clearly encourages the dominant fighter to finish his opponent off. That's just plain crazy, and pretty much beyond the realm of negligence.
What other crazy stoppages do you know about in MMA? Were they obviously bad stoppages, or do you think it really was unclear?