Brazilian Jiu-jitsu can be super boring to watch at times, so here is our guide about how you can make them most out of the sport as a spectator, and actually enjoy it for once! And for those who are already super-fans, you'll know all this already so get sharing so other people get converted!
Understand the basics first
OK, so this bit is still pretty boring. The basics of any martial art can be tedious at the best of times, especially when you are already well seasoned in another type of martial art to the one you've just decided to pick up and learn. If you're watching BJJ, then catch a few YouTube videos before hand to see what the basics are all about and you'll be able to follow the game so much better. If you are also looking to get out there and really practice BJJ, then it goes without saying that you need to start from the beginning! Everything else after that will be super interesting, trust us.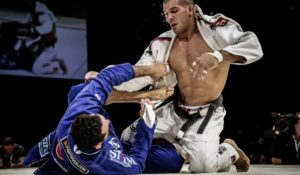 Go with the grapples
Grapples are one of the main reasons that make BJJ a terrible spectator sport. WIth a slow fighting style that lacks any 'exciting' forms of grappling like you may see in Wrestling, it can get a bit boring. What we suggest is to learn and try and reenact the grapples when you see them. Grab a pillow and copy the grabs and submissions while watching. OK, you may look like a fool but it can be fun to copy – maybe you'll be able to incorporate it into your fighting style if you keep at it! Check out this video for some pro-tips on how to grapple good.
Learn the rules
BJJ is trying to develop, and they know they are not a great spectator sport. For that reason, more and more rules are being added or changed to encourage fighters to put on a better show. We say don't bother! The rules are the rules and to keep changing BJJ into something it's not, then it will become exactly that! As a spectator, respect and learn the rules, so then you'll know what the hell is going on!
Save money and drink instead
When at the Olympics or any other sporting competition where BJJ or its variants appears, then forget about the MMA and the King Fu and save yourself a lot of dollar by buying tickets to see the Jiu-jitsu. As it's not as popular, the tickets are usually much cheaper which means there is more money to spend on snacks, drinks or beer after the fight!
Fill your Instagram with BJJ photos!
Get out there and start following all the BJJ stars and coaches. In no time at all, you'll pick up all the cool facts and information about the sport by just lazily scrolling with your thumb – while at the same time you'll be exposed to all the upcoming fights and competitions that'll get you in the mood!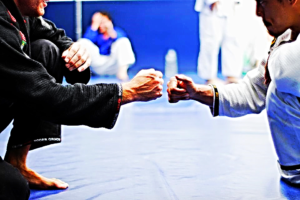 Let's face it, some sports are really boring to watch but if you really get into it, even watching paint dry can be fun! Seriously, have you ever watched paint dry? It slowly changes colour and everything, it's quite fascinating…