Contrary to what some people may suggest, martial arts are not just an Asian thing. Sure there are some amazing schools of thought out there that have grown out of China, Japan, Korea and Southeast Asia but in reality, martial arts are any type of national fighting style buth ancient and modern.
So for your next holiday, why not follow the path of warriors old and new and visit places that are on the map thanks to some of the most weird and wacky martial arts known to man.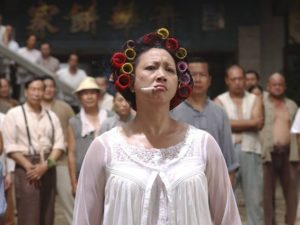 China – Kung Fu
The classic. The household name that replaces almost every other martial arts name. Brought to the west thanks to some amazing cinematography showcasing the skills of fighters like Bruce Lee. We heard that it helps if you make a screaming noise while you hit things to get you extra power.
Speciality: Chinese people can all break bricks using just their fingertips.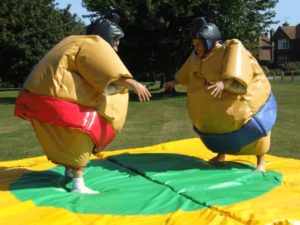 Japan – Karate, Judo and Sumo
 Whichever type of martial art you prefer, Japan will be probably be it's origin. Along with Kung Fu, Karate is probably one of the best known martial arts of all time. Developed in Okinawa as a self-defense system, this discipline focuses on both physical and spiritual strength. Judo is more grapple based, with throws and submission moves as the main form of combat, and was made famous in the West thanks to Mr Miyagi and his damned car that was waxed to perfection. Sumo of course is the one that fat people can still partake in, in fact it is pretty much a requisite! Although often seen as the most comedic type of martial art – it is steeped in tradition and is as ancient as the values it still holds.
Speciality: Japan can make any martial art hilarious, sexy or serious…all at the same time.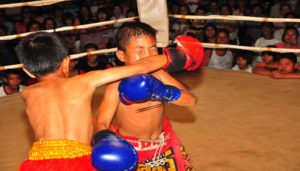 Thailand – Muay Thai
The clue is in the name here, but Muay Thai is from Thailand. Although Cambodia claim their martial art Bokator is the true origin of this Southeast Asian fighting style, we can all agree that Muay Thai is the go to martial art in the region, with almost every MMA fighter taking at least some of their techniques into the ring. Again, steeped in tradition, this ancient fighting style is known as the art of eight limbs, thanks to the violently strong 'extra limbs' that include elbows and knees.
Speciality: Traditionally, Muay Thai is performed to screeching ancient music played on loop while blind children fight in a ring.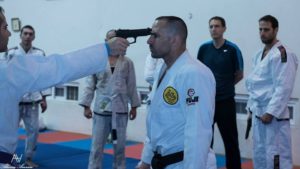 Israel – Krav Maga
Krav Maga is the martial art of choice if you want to kill someone. Taught to the Israeli army, police and security forces as standard, this unique fighting style created in the 30s has been designed to be efficient, powerful and is designed to kill the opponent when it is necessary. Even the FBI and American army use it in their training. Needless to say, a lot of people like training in Krav Maga but very few like to step into the ring due to the fact that even less step out breathing.
Speciality: If you want to learn how to kill someone with your hands, this is how.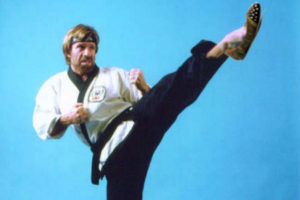 America – Chun Kuk Do
Okay, so this is a martial art that is surrounded by strong opinions both for and against. Based on a Korean style martial art, the famous roundhouse kick expert Chuck Norris created his own school of thought in his hayday. Either way, it's not the first time an American has stolen something and called it his own so what do you expect. The code of honor is also a little cheesy but the upside is that after a fight you come out looking just like Chuck Norris.
Speciality: The Roundhouse kick is only available when your power bar reaches maximum.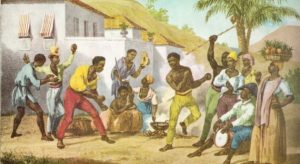 Brazil – Capoeira
Admit it, you saw Brazil and thought we were going to talk about Brazilian Jiu-jitsu. Nope, that's far too boring for our liking. Instead we thought we'd focus on the amazing art of Capoeira that combines fighting with music and dance. It's a bit like that fight you saw last saturday night at your local night club but with better music. Created by slaves who were brought over from Africa, there is a strong African tradition that peppers the martial art, giving it a very unique aesthetic.
Speciality: If you get bored you can dance in the stalls while you watch.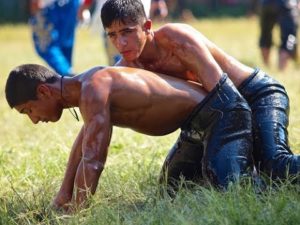 Turkey – Yagli Gures
Nope, that's not how it's properly spelt but we don't have a translator to hand as they are all lubed up and in the ring. That's right, this is a martial art where fighters must be covered in oil and slip and slide up against each other. Sure, there is some eroticism in there but this sport is said to be traditional and only the biggest burly-est men can compete, which makes it a great sport for those who like that kind of man.
Speciality: When the fight is over, the loser is put on the grill and everyone enjoys a barbeque.