The man who was known as the Father of American Taekwondo has sadly passed away after a short battle with acute pneumonia in the United States it was revealed today.
Rhee Jhoon-goo died in a hospital in Virginia on Monday according to the International Leaders Union, a group of extraordinary leaders that he also headed.
Known as the father of American Taekwondo, Rhee is best known for bringing the martial art to the States in 1956. He also played a key role in spreading the Korean martial art across other countries with the aid of the US Congress and foreign embassies based in Washington DC. It was thanks to his tireless work that Taekwondo is now in the Olympics due to there now being more than 180 countries that have access to instruction and training in the sport.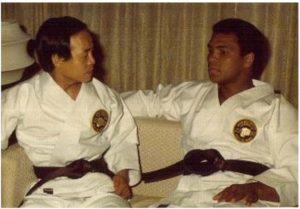 In addition to utilizing congress to help spread the work about Taekwondo, Rhee also ended up training over 350 representatives during his life, with some well known politicians at the time reaching black belt under his training, such as Rep. Bob Livingston, Rep. Jesse Jackson Jr. and Rep. Carolyn Maloney. Other notable students included former Vice President Joe Biden and former Speaker Newt Gingrich.
Even the former President, George H. W. Bush spoke about Rhee and the good work he brought to the nation. "I've known Master Rhee as a leader, a great volunteer and an expert [at taekwondo] since the '60s. I was elected to Congress at the end of 1966, and it was shortly thereafter that I met him. Master Rhee was teaching a bunch of congressmen, and he did a great job at it. We call him 'Master Rhee' because he is at the top of his field here. He brought this marvelous martial art to the United States of America. He's taught members of Congress [and] has helped children on a volunteer basis and otherwise, too. It's a great discipline, good exercise. He's done a lot for our country."
Rhee set up his very own Taekwondo studio, the first of its kind in America, in 1962. It was known as the Jhoon Rhee School of Tae Kwon Do at 2035 K Street NW, Washington DC. In 1964, Rhee met with Bruce Lee at a Karate Championship in California and the two became lifelong friends, with Rhee even teaching Lee some Taekwondo kicks!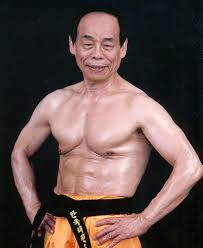 Rhee was also credited with teaching the famous boxer Muhammad Ali the 'accu-punch', a claim supported by the boxer himself. Ali said he used the punch in 1975 to knock out UK heavyweight champ Richard Dunn in one minute 30 seconds.
On April 10, 2007, Jhoon Rhee addressed an assembly of world leaders at the United Nations and gave a speech that would be remembered forever. "Mending Our Troubled World With Martial Arts Philosophy of Action," was the title and he spoke about creating a source of inspiration that can help recreate society. He also outlined his golden rule for teaching: Lead by example and never fail to correct students' mistakes with a smile.
A statement by the son of Rhee on www.jhoonrhee.com reads "With a heavy heart I want to announce the passing of my father, Grandmaster Jhoon Rhee, this morning at 7:25 am. He was with his wife Theresa and daughter Meme. Information about his Memorial service will be posted later this week. – Chun Rhee"