With so much attention of martial arts such as Muay Thai and boxing when it comes to street fighting, often other schools are pushed to the wayside. Street fighters look for power, and striking strength to beat their opponents, but we thing that Brazilian Jiu-Jitsu is actually the hidden king of street fighting with some of the most effective, powerful moves out there. Learning some of these moves will enhance your skills, improving everything from defence to attack, stance and weaponry. Don't believe us, just take a look.
Double Leg Takedown
This take down is guaranteed to leave your opponent on the floor, as they only have two legs to stand on in the first place! When they are on the ground, you can really go to town on them too.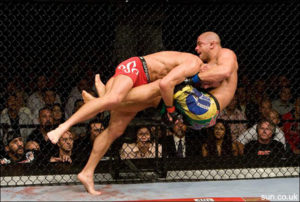 Technical standup
If you have been taken down by your foe (who may have already read no.1 on our list too!) then get back to your feet with this move that also helps prevent any attack on you in the process. Don't believe it? Then check out the video.
Back Control
If you'd rather your opponent on the floor where you can really control and punish them, make sure to take advantage of BJJ's range of back control.
Rear Naked Choke
Yep, this one is brutal. While utilising the back control, quickly move into the rear naked choke to leave your opponent tapping out in submission.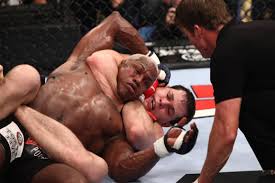 Mount escape
BJJ has some unique methods to escape almost any mount if you find yourself on the floor and overwhelmed by your foe. Learn these and you'll never be pinned again.
Clinching
Clinching is just a simple way to tie up your opponents and control them, making it a lot easier to land your own power punches and attacks on them undefended.