Since its release in 2000, Crouching Tiger, Hidden Dragon has become a legend in martial arts cinema. Combining stunning costumes, operatic sequences and incredible martial arts, this movie has won a ton of awards and has been said to really legitimise the marital arts genre for mainstream Western audiences.
If you haven't seen it, drop whatever it is you are doing and get to it – it's incredible. However, to keep you in the spirit until you can settled down on the couch and begin a night of martial arts awesomeness, here are some really fascinating facts about this epic movie.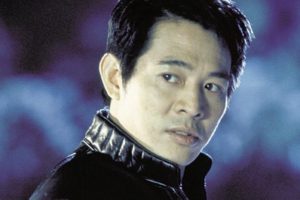 The main star was going to be Jet Li
The actor Jet Li, probably the most famous martial arts actor of that time, was obviously headhunted for the role of Li Mu Bai, but for whatever reason the star opted for Romeo Must Die instead, leaving the producers lost on a second choice. Turning to Korean actor Leon Lai, they were hoping to pull another famous face into the movie but he also turned down the role! I wonder how many times they have karate kicked themselves for turning such an epic down!
In the end, the producers went with Chow Yun-Fat – a dangerous choice given his lack of any experience in period drama and the fact he had no sword training whatsoever…luckily, he became the face of the movie and helped catapult it to the stars, along with his career at the same time.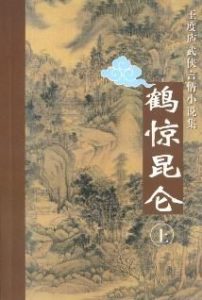 The movie was adapted all wrong
The movie was adapted from a novel taken from a five part Crane-Iron penology written by Chinese novelist Wang Dulu published between 1938 and 1942 (thats one novel a year by the way…someone tell George R.R. Martin to get a move on please!).
Weirdly though, the movie Crouching Tiger, Hidden Dragon was actually the fourth book in the series! To this day there has yet to be any official English translation for the Crane-Iron series, but the new sequel, Crouching Tiger, Hidden Dragon: Sword of Destiny is an adaptation of the fifth book titled Iron Knight, Silver Vase. Maybe the producers are going for some Star Wars trilogy release.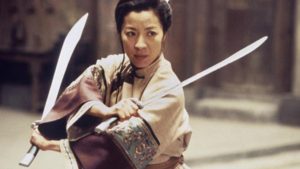 Michelle Yeoh spent a year training and learning Chinese for her role
Michelle Yeoh took over a year off any acting to prepare for the moive, undergoing intense physical training and also learned Mandarin. When it came to acting on set however, Yeoh needed the script to be written phonetically, as although her classes helped get her accents down, reading the language's symbols was just too difficult. In fact, the only native speaker was Zhang Ziyi, from Beijing.
It was the highest grossing foreign film in the US
Crouching Tiger, Hidden Dragon grossed more then $100 million in the US, and still holds the record of highest grossing foreign language film of all time. The directors did talk about shooting an English language version, but thank god they didn't! The movie was also the first martial arts movie to be nominated for Best Picture in the US, and won a total of 10 Academy Awards in the year of it's release.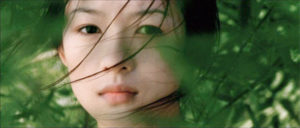 Zhang Ziyi danced her way through martial arts
Zhang was cast despite having no martial arts training of any sort, instead adapting her skills as a dancer to 'act out' her fighting scenes. It was her delicate choreography that in fact won her some incredible responses, and flung her into the spotlight for future movies all looking to cast her as their leading roles.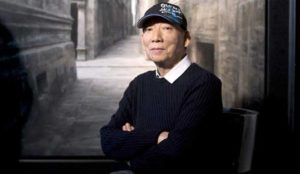 Matrix Choreographer Woo-Ping Yuen worked on the movie
When the script was first developed, the fight scenes were described simply as 'the greatest fight scene in cinema history' and other ambitious quips. For that reason, they brought in Woo-Ping to make their dream fights reality. Towards the beginning of shooting however, Woo-Ping struggled to adapt to fighting on the ground instead of on strings, but by the end a compromise was made which gave the fights their unique, award winning style.