Since Bruce Lee died there has been no satisfactory explanation for his death. The general view is that he had an allergic reaction to painkillers he took, but could this just be covering up some other darker reason?
On the 26th of July 1973, Lee and his producer Raymond Chow were having a meeting about their new film, "Game of Death." Lee was complaining about having a headache and Chow left for a dinner reservation. Lee took a single pill, the painkiller called Equisetic and went to bed. He never woke up.
Bruce Lee was pronounced dead, age just 32, six days before his Hollywood debut. During his autopsy, forensic scientist Donald Tear found that something had caused Lee's brain to swell by 13 percent and concluded that he died by misadventure. The only substance found in his body was the painkiller Equisetic, and so he concluded that Lee must have had an allergic reaction to it.
This was a controversial ruling which Lee's own private doctor, Donald Langford publicly refuted, saying that nobody dies from one tablet of Equisetic, especially the fittest man alive. This is when people started to question if he was in fact murdered.
Conspiracy theorists believe producer Raymond Chow to be the most likely suspect to have orchestrated Bruce Lee's murder. He co-owned Concord Production with Bruce Lee and their relationship was often strained. It was rumored that Lee often had a really bad temper on set and would fly into rages. Shortly before his death, Lee had even halted filming, "Game of Death," in order to star in Concord Production of "Enter the Dragon." which was co-produced with Warner Brothers.
Some thought it to be possible that Chow had killed his biggest star to stop him from leaving Hong Kong for Hollywood.  Two months earlier, Bruce Lee suddenly collapsed onset, vomiting and having a seizure. When Chow was informed, he would not call an ambulance, but instead brought in his own doctor.
A neurosurgeon found that Lee's brain was swollen, which were the same symptoms he displayed the day he died. When Lee died, Chow once again did not to call an ambulance but tried to revive Lee himself. Could it be possible that Chow poisoned Lee? With Lee dead, Chow was able to gain full control of Concord productions and fully own the rights to the few films that made the martial arts legend a household name. With Lee's untimely death, a new market was created which Chow exploited, distributing these films for the first time to an international market.
Chow didn't even need Lee alive to finish films that would make him a LOT of money.  A few years later he released Bruce Lee's final film "Game of Death," using 11 minutes of footage of Bruce Lee, filling in other scenes with look-alikes, and rather morbidly using real footage of Lee's funeral.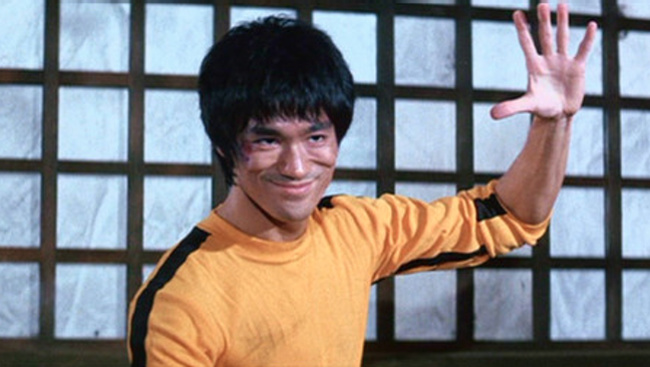 But another suspected group in Bruce Lee's murder is the century's old criminal gang, The Chinese Triads. It was rumored that the Triads had close ties with the entertainment industry and when Bruce Lee refused to pay gang members for their protection services, the triads instead took an even higher offer to become his assassins. The Mandarin film industry was under threat from Bruce Lee's popularity, and dominance. Lee was single handling revolutionizing the action genre and the studios who couldn't afford him risked making a loss.
It is speculated that executives in the Mandarin film industry, possibly with the help of Raymond Chow paid the Triads to poison Bruce Lee. But even before Bruce Lee's glittering film career, he had made enemies in the martial arts community. When he opened his own martial arts school in American accepting students from all ethnicities. He was accused of dishonoring ancient Chinese secrets by sharing them with foreigners.
He was challenged to a fight by martial arts master Wong Jack Man and if Lee lost he was to be forbidden from teaching Americans Chinese martial arts. Although Lee won the match his further exposure of martial arts to a mass audience continued to anger many. An 1985 article in a martial arts magazine, "Black Belt," theorized Lee's sudden death may have been a result of a delayed reaction to Dim Mak, known as the touch of death. This is a martial arts technique that attacks pressure points leading to the delayed death of an opponent. The black belt article argues that Lee's popularizing of martial arts angered an unknown Kung Fu master who months before Lee's death had administered the unsuspecting attack.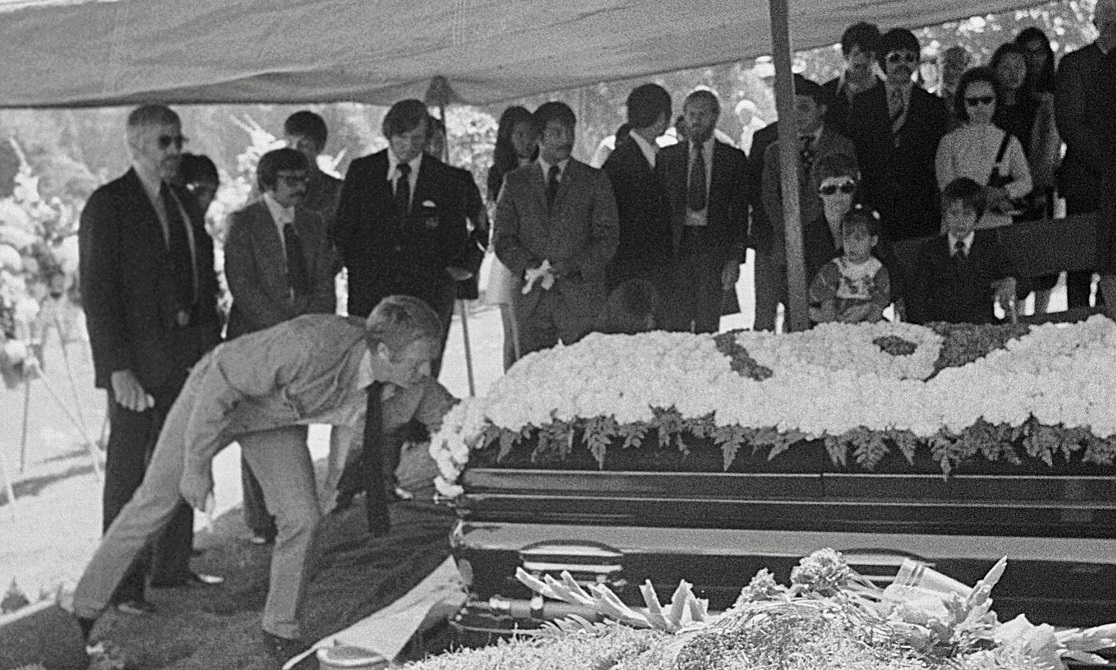 However, despite the mythology surrounding the Dim Mak, there is no proof this technique actually exists. From conspiracy theorists to scientists dissatisfied with coroner's report, new theories constantly arise concerning what caused Lee's death. As recently as 2006, an American doctor proposed that Bruce Lee suffered from an Epileptic condition. First recognized more than twenty years after his death. The condition known as SUDEP or a sudden unexplained death in epilepsy counts for five to thirty percent of deaths in patients with epilepsy.
It involves a seizure which stops the heart or lungs. It is most common in men aged twenty to forty and can be brought on by lack of sleep and stress. But whether Bruce Lee died of epilepsy or murder, his shocking death did not remove from his brief, but shinning film career. To this day he is admired for his strength, skills and his philosophy and for being a legend who bridged the gap between East and West.
With all this information, was Bruce Lee murdered or did he die of natural causes?