Michael Jai White was born in Brooklyn New York but grew up in Bridgeport. For anyone who knows this area will know, the city of Westport which is right next door couldn't be more different. Bridgeport boasted some of the highest crime rates per-capita while Westport was said to have the highest per-capita income levels in the US during his childhood. This stark difference between the two formed White into the person he became, always conflicting between poverty and violence and wealth and luxury.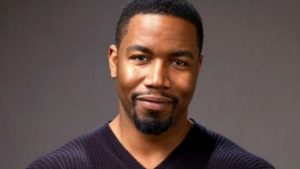 By the time he had risen to fame, White became the go-to Black martial art actor, becoming the first black person to portray a major comic book superhero in a major motion picture, starring as Al Simmons in the 1997 film Spawn.
Despite living in hard times as a young teen, White managed to break free from his shackles as he graduated high school with honors before moving to college to study Political Science, Communication, and Engineering – all while finding the odd acting job and training in martial arts on the side. Although his desire to act was strong, White decided to take the path of a teacher, reaching out to troubled children and helping them turn their lives around.
It was this desire to teach which spurred him on to move to the world of acting. Sad to see his children go, he moved to Los Angeles to pursue a career in acting, motivated by his desire to teach.
As a martial artist, White holds an incredible eight black belts of varying degrees in eight different martial art forms. White was lucky to train under the renowned head of the US Kyokushin Karate Association – Shigeru Oyama, who helped him gain his first black belt at the age of 12. By the time he stepped into the acting world, he had over 20 years' experience in the arts. His future as a martial artist actor was set.
During his years training, White trained privately with the likes of Bill" Superfoot" Wallace, Benny " The Jet" Urquidez, Shihan Bobby Lowe, Shokei Matsui, Jean Claude Van Damme, James Lew, Don " the Dragon " Wilson, Peter Cunningham, Billy Blanks, Gene Lebell  and Joe Lewis. Michael Jai White has also worked behind the scenes on stunt fighting sequences with Steven Segal.
Yet despite his history and life with amazing trainers and working with some of Hollywood's most infamous legends, Michael Jai White has not been corrupted. "Regardless of what I'm into I always want to be able to get on the training floor with anyone at any time," he told Martial Arts Entertainment . "I am a Martial Artist, first. I apply my Martial Arts discipline, focus, strength, and spirit to my life as well as my acting work. It is a way of life. Life cannot physically or mentally put me through more than I have voluntarily traversed through Martial Arts training."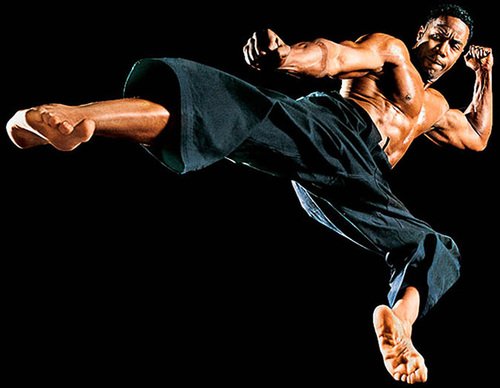 Other films that Michael jai White has starred in to date include Exit Wounds, Static Shock, Justice League, Silver Hawk, Kill Bill: Volume 2, Tyson (starring as Mike Tyson), Mortal Kombat: Rebirth and his own movies Why did I get Married? and Why did I get Married Too?.
Can you think of anyone with that many black belts?