ATTENTION MUGGERS: If you are planning on attacking a woman anytime soon, first of all, DON'T, but if you do, make sure it isn't UFC Fighter Polyana Viana! One guy found this lesson out the hard way.
The UFC star was in Rio de Janiero waiting on an Uber when a man approached her an demanded that she give him her phone, claiming he had a concealed gun.
In an interview with MMA Junkie she said "When he saw I saw him, he sat next to me. He asked me the time, I said it, and I saw he wasn't going to leave. So I already moved to put my cell phone in my waist. And then he said, 'Give me the phone. Don't try to react, because I'm armed."
"Then he put his hand over [a gun], but I realized it was too soft."
Viana wasted no time and punched and kicked him. She then locked the robber in a rear-naked choke and kept him in submission while she waited for the police to arrive.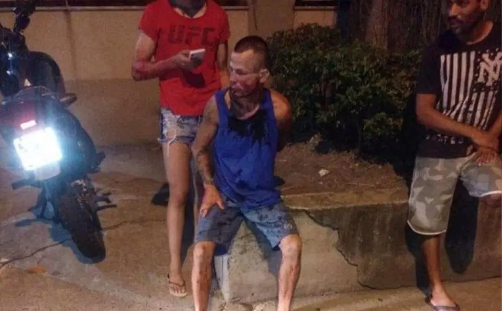 "He was really close to me. So I thought, 'If it's a gun, he won't have time to draw it.' So I stood up, I threw two punches and a kick," Viana said. "He fell, then I caught him in a rear-naked choke. Then I sat him down in the same place we were before and said, 'Now we'll wait for the police.'"
The supposed gun he claimed to have ended up just being a cardboard cut-out.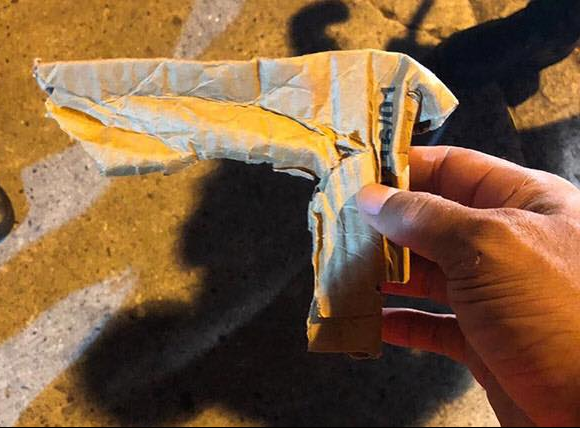 "I was fine because he didn't even react after. Since he took the punches very quickly, I think he was scared," she said.
"So he didn't react anymore. He told me to let him go, like, 'I just asked for the time.' I said, 'Asked for the time my ass,' because he saw I was very angry. I said I wouldn't let go and that I was going to call the police.
"He said, 'Call the police, then' because he was scared I was going to beat him up more."
While Viana held him there, some concerned passers-by called the police for her. Once they arrived, they brought him to the hospital for treatment and then back to the police station afterward.  Apparently, the guy had been recently released from jail for a previous offense.
The Brazilian UFC fighter has had this happen to her twice in Brazil. The previous attempt when she was visiting her hometown, Belem.

"He broke my umbrella and tried to take my phone. I said I wasn't going to give it to him," She said. "He tried to take it from my hand, I punched him in the face, and he was scared. This time I was scared. I don't know if it was because there were two of them. So I was scared, but I think he was more scared than I was, so he jumped on the motorcycle and left."
This ability to remain calm and stand strong in the face of danger is a skill that can be developed from studying Martial Arts, so although giving up a large portion of your time to training might seem like a big commitment, the fact that one day it might save your life puts it all in perspective.
Integrity is another value that can be learned from Martial Arts, so maybe this guy below should start taking classes, because this is clearly a quality he is severely lacking in. But to you, Polyana Viana, hats off!