Bruce Lee was not just an actor, but a martial arts expert, philosopher and idol. This man inspired millions to take up martial arts and aspire to become just like him – a pop culture god in the world of martial arts and east Asian cinema.
 Love him or…well…love him, Bruce Lee is a household name, and despite passing away back in 1973 aged just 32, he remains immortalised in pop culture to this day.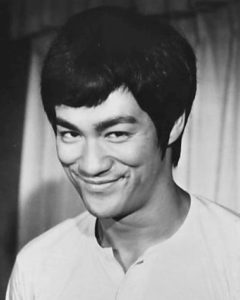 Bruce Lee: Walk of the Dragon One-Shot is one of those immortalisations. After a dragon brings Lee to the modern world, he spends his time discovering how live has changed in a comedy slapstick style, that appeals to all ages.
 Die-hard fans will have little to complain about too – despite the cheesy style – thanks to the way the tale pays homage to the world-renowned fighter in this 'what-if' style comic.
 Of course, no Bruce Lee comic is complete without copious amounts of flying fists, head high roundhouse kicks and the best martial arts known to man. They style is cartoonish enough to help draw expression and excitement from the flying punches and striking lines that extend out from the comic box borders, but also represent Lee in a perfect manner, respecting his abilities as not just a brilliant fighter, but as an inspirational actor and as a total badass.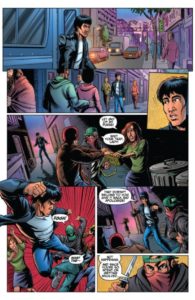 Produced by Brandon McKinney, the comic is well sequenced, colourful and exciting to read, even for those who have never read a martial arts comic in their life…spoiler alert: it's totally awesome.
 Full of affection for this legend, this comic is not one to miss. Click here to check it out.
 (Link Click here: https://www.ebay.com/itm/BRUCE-LEE-WALK-OF-THE-DRAGON-ONE-SHOT-DARBY-POP-3-28-/122984888079)