Naruto is one of the most famous anime series out there, and for good reason. With several hundred episodes out there, it can be easy to miss a beat or catch any number of their more subtle pop culture references – of which there are many.
If you love martial arts, and you love Naruto, you'll kick yourself (excuse the pun!) when you found out that in episode 133 of Naruto, there is a special fight scene reference…
Did you spot it?
Well, if you didn't, then not to worry because a keen eyed redditor shared a gif that perfectly captures the tiny reference to one of our most beloved martial artists of all time…Conan Lee.
Naruto pays many tributes to famous martial artists via fight scene choreography, this one to Conan Lee is my favorite! (Episode 133) from Naruto
As you can see in the gif, Sasuke Uchiha totally steals one of Lee's unique taijutsu moves, pulled straight from the great movie Valley of the End.
Of course, this is not the only time this has happened. Naruto has a long and vibrant history of paying homage and playing great references to some of the greatest martial artists out there. Bruce Lee, Spike Spiegel and even Winter Soldier have been referenced, and when it comes to choreography, they spare nothing to bring some of the best fights on the anime screen.
For those of you who love Naruto, you can stop here as you rush to re-watch episode 133 in all its glory. However, if you have read this far and still don't know Naruto, then sorry we didn't explain earlier. Basically it's an anime with a hero called Uzumaki Naruto, a village ninja who strives to become the most powerful fighter. He was orphaned at birth and the series follows his growth to prove his worth and ability. He's pretty dope as it happens, and totally worth watching even if you are not into 'cartoons'.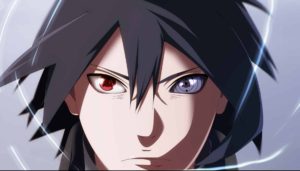 Let us know your favorite Naruto Easter eggs in the comments!