Former UFC fighter Cung Le was challenged by Pierre Francois Flores, a wing chun artist who went viral after KOing a karate black-belt in Vietnam.
Early July, Montreal-based wing chun practitioner Pierre Francois Flores gained some unwanted fame after a footage of him fighting a karate black-belt in Vietnam went viral. That video showed a much larger and somewhat younger Flores violently knocking out karate master Đoàn Bảo Chau with a quick jab and a headkick.
It was originally dubbed as a friendly "martial art exchange", although the disparity in height and weight might have portrayed Flores as a full-blown bully.

Videos of a similar caliber were also seen floating around on the internet, with a general theme – Flores, being the more physically fit and intimidating individual, beats up a weaker/smaller/older fighter in what seems to be a marketing campaign for Flores and his martial arts class.
Previously it was reported that Flores was interested in fighting Xu Xiaodong, a Chinese mixed martial artist who went viral himself after footage emerged of him fighting a tai chi master in Chengdu. After that fight Xu – who claimed that tai chi and similar martial arts were a 'sham' – sent out an online challenge all traditional martial artists to fight him for a cash reward.
In addition to Xu, it appears that Flores has set his sights on another mixed martial arts fighter; former Strikeforce middleweight champion and UFC veteran Cung Le. On July 21st Flores wrote the following on Facebook:
To the attention of Cung Le
I have read the challenge that you made through [the] media.
What victory and value can you get from someone who just fights against old people? Some one who is not at your level?
Cung Le, you spoke without though [sic] before? You did not know how the fight has happened and you did not read the thousands [of] comments [from] the young people who follow us from the beginning.
You choose the wrong side to protect Huynh Tuan Kiet and his pathetic scams.
By this act, you betrayed the ethic code of martial arts [practitioners]. Therefore I accept your challenge with the following terms of fight: no gloves, no protection, and no withhold [sic] and not [in a] ring.
Because between you and me, it would be not a technical exchange but a fight between the good and the bad.
For 20 years, I have followed the Path, under the lead of an old Vietnamese master and I had integrated the Vietnamese people's spirit with its courage and the respect of itself.
I am available,
Nam Ngu (Flores)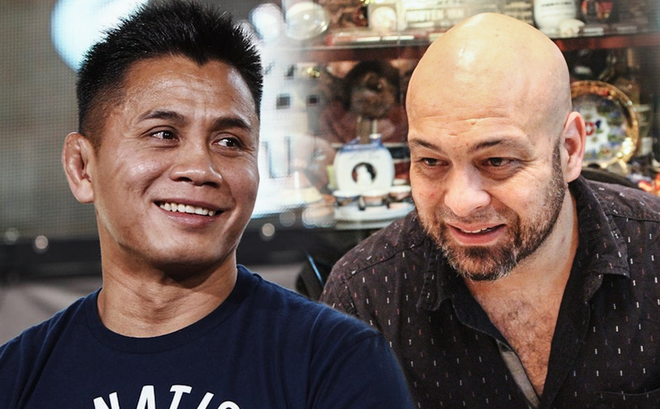 Cung Le fired back with caustic remarks about Flores and his predilection for older/weaker opponents to highlight his "martial prowess":
"He wouldn't even last in an amateur tournament, sorry but that's the truth," said Le. "There's three fights out there on YouTube of the guy. One of them, he fights someone his own age, his own size, and you guys should look it up. It was not good."
Would you guys pay to watch this fight?