You ever been to Thailand? You know, the place where Muay Thai originated from?
People who visit the country will often go and see a Muay Thai fight, and even competing in one if they feel like testing themselves.
One man, known only as "Jeremy from France" took up the challenge and decided to fight one of the skilled fighters standing-by in the stadium. While things were off to a rough start, it only got worse, as Jeremy sustained a sickening injury right on his forehead.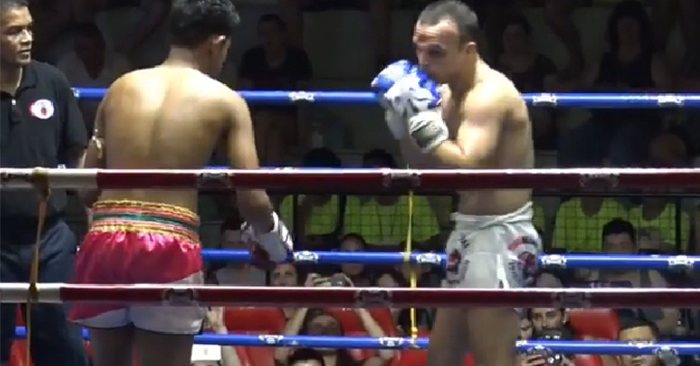 "Jeremy from France" (Jeremy Balasse), ended up needing the same type of surgery as Evangelista "Cyborg" Santos after sustaining a devastating gash on his forehead in the second round at Bellator 158 in July of 2016. After he was smashed square in the forehead with an elbow, the referee stopped the fight immediately. Balasse didn't seem to understand how badly injured he was at the time, as he wanted to continue with the bout. He actually had his skull broken in the first strike of the fight, with his referee and his opponent both being bewildered at the golf ball-shaped indentation in his skull.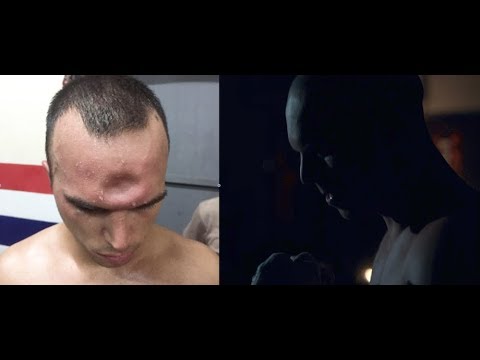 The ringside doctor immediately called a stop to the contest, and Balasse was taken to the hospital immediately where he underwent surgery to implant a titanium plate across the fracture.
Interestingly, the strike to Balasse's forehead did not look all that powerful, but it certainly speaks for the deadliness of an experienced striker's elbows, thanks to conditioning.
"This is the video of the huge poke I received in combat, at the Patong Stadium in Phuket," Balasse wrote in a post on social media, "which caused me a fractured skull. Impressive wound and big scare! The following days were very difficult for me and especially my relatives, with a major operation to the head, So I wanted to thank all those who supported me again, it was incredible, and obviously very comforting."
Check out the brutal video below!