Is widely known that Hollywood is the perfect place to find great actors, but it is also in that movie mecca where you can find great fans and martial artists. That is something we have discovered recently in Martial Tribes.
Looking back, we can appreciate the special treatment martial arts have in Hollywood: there are dozens of specialty films that have come to light over the past three decades.
Especially, it has caught our attention the recent released movie The Expendables 3 where a lot of great classic movie actors star. And we wondered how many martial artists are fans or simply have had to learn some other martial art to his role. And what we have discovered is truly amazing.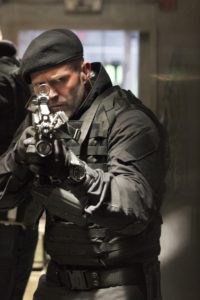 Firstly, in the successful delivery we have seen the remarkable interpretation of Jason Statham, big fan and practitioner of martial arts. He is versed in Kickboxing, Karate, Kravmaga, Jiu-jitsu and MMA and he is one of Hollywood actors more related with martial arts.
What about Sylvester Stallone? For films like Rambo, the actor had to learn Wrestling, Karate and Taekwondo, arts he has not forgotten and today he still practices.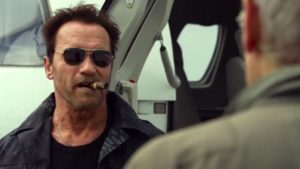 Although Arnold Schwarzenegger has never practiced any martial art directly, he had to learn certain movements of the martial culture to interpret some roles. Notably, his long career in bodybuilding and his great achievements in the field.
Harrison Ford, meanwhile, is a big fan and enthusiast of martial arts, even to attend different events retransmitted martial arts on television.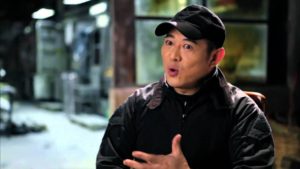 Jet Li, of Chinese origin, owes much of his career success to his early introduction to Wu Shu. It is a widespread martial art in his home country. Practicing this martial art, their representatives wanted to take advantage of the great sporting success and decided to take him to Hollywood where he played Shaolin Temple, Shaolin Heirs and The Martial Arts of Shaolin. Currently, he has learned a variety of martial arts because of his role in different films.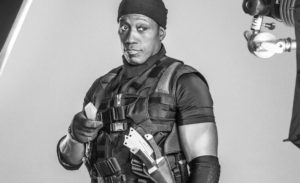 Finally, in this film we find Wesley Snipes, great actor known for playing Blade and Blade II, films in which he could demonstrate his extensive knowledge in Capoeira, Kung Fu and Jiu-jitsu. Is 5th dan black belt in Karate and 2nd dan black belt in Hapkido.