Over the last few months, a number of sexual assault cases have come to light, casting a dark shadow over martial art in the US.
Just this week, a karate master from Brescia was arrested and sentenced to nine and half years in jail for sexually abusing a number of minors during his time as a martial arts instructor.
The case was brought to light when a brave woman stepped forward with allegations against him, saying that she had sex with the karate master over a two year period from the age of 13. A second girl then filed a report in October accusing Cipriano of forcing her to have sex with him when she was just 12 years old. She is now aged 22.
The martial arts teacher was arrested in Lonato del Garda, a town near Brescia, on suspicion of prostitution with minors, group sex abuse, sexual acts with minors and possession of child pornography.
Another case that also emerged this week was that of a martial arts instructor in Salisbury. Leah Wright was sentenced to 18 months in prison after the state proved that she had helped another instructor, who has already been jailed for 15 years for his actions, to abuse a student. Wright allegedly convinced the victim to perform sexual acts on Zachariah Bennett in 2016, and also served as a lookout as he abused students.
Despite the state asking for a 35-year sentence for Wright, she was instead given just over one year after she convinced the court that she was also a victim of Bennett, and fell into his trap.
The families of the victim spoke out at the hearing, saying that Wright robbed their child of their childhood, and Jamie Dykes, the Wicomico County State's Attorney reflected this opinion saying that it was the state's opinion that without Wright's participation, none of this would have happened.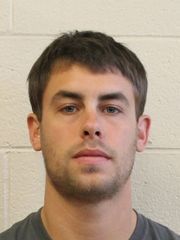 ((Link: http://www.wmdt.com/news/update-wicomico-co-martial-arts-instructors-accomplice-sentenced-in-sex-abuse-case/722649622))
For the martial arts community, these cases are the results of just a handful of accusations that have surfaced after a growing movement that has seen a number of well-known celebrities also embroiled in sexual assault cases.
The most noteworthy of these cases for those in the community must be that of Steven Segal, where a number of woman have come forwards accusing the actor of sexually assaulting them during private auditions when they were aged 17 and 18 years old.
((Link : https://www.bloodyelbow.com/2018/3/24/17152082/steven-seagal-accused-rape-18-year-old-sexual-assault-harrassment-martial-arts-entertainment-news))