The fight card UFC 222 has gone through a myriad of changes, first Max Holloway's title defense was delayed after Frankie Edgar sustained an injury, then Holloway sustained an injury himself in the postponed fight…
Conor McGregor tried to step in last minute, offering to substitute Holloway and fight Frankie Edgar, but that the UFC rejected the fight.
"I put my name forward to step in at UFC 222 to face Frankie Edgar when Max Holloway pulled out, but I was told there wasn't enough time to generate the money that the UFC would need," McGregor wrote.
Instead, the UFC opted for the fresh and talented fighter Brian Ortega (13-0) who just secured a win over Cub Swanson via submission.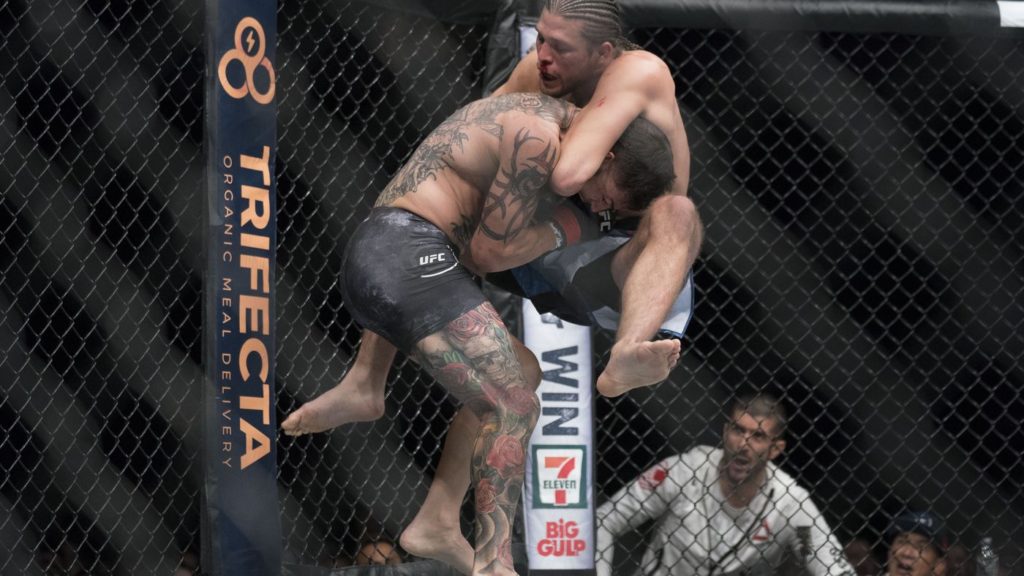 Despite the huge size difference, Frankie held his own, landing combinations upon combinations. Ortega gauged his timing for a blow in the early moments of the fight, and stunned Edgar with an elbow. It was clear that the strike was a greenlight to seal the deal, so Ortega pounced on the opportunity to finish him, landing a decimating uppercut that LIFTED Edgar off the floor.
The explosive fight ended in the first round. Check out this crazy montage compiled by GOrilla!