For those who don't know him, Grandmaster Hee il Cho is one of the worlds greatest taekwondo masters. Spending a lifetime fighting taekwondo, this grandmaster influenced martial arts bodies worldwide through his traditional practices and innovative techniques and is now regarded as one of the founding masters of modern-day taekwondo.
Starting martial arts at a tender age of 10, Hee il Cho began his martial arts career just after the end of the Korean War. Living in a poor, undernourished village a day's travel away from the South Korean capital, Seoul, Hee il Cho and his family were poverty-stricken.
In those days, the name taekwondo did not exist. A number of local martial arts in South Korea were practiced, under such names as subak, tang soo do, Kong soo do and tae soo do. These fighting styles were so similar that following the war, General Choi Hong-hi decided that the nation should unify its martial arts under one name – taekwondo.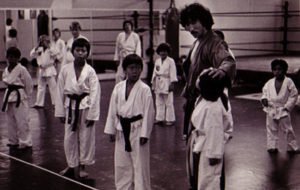 Back then, martial arts was a way of life – a survival skill that could be used at any time to fight off potential North Korean attacks or settle local disputes, attacks or robberies. In his teens, Cho was bullied and attacked by a local gang, a day that broke the camel's back and dedicated him to the then, brand new world of taekwondo.
With only basic training facilities, in iron barns and huts, instructors taught a form of taekwondo that was based on word of mouth and experience from their peers. Each trainer had a different technique and there was no philosophy – it was all about the physical side. Kids would spar and follow instructions and no questions were asked, it was far too disrespectful. According to Cho, during his time training as a teen, there was a lot of physical punishment – often returning home black and blue not from the training but from the trainer himself.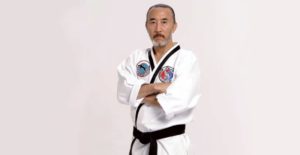 The only way to survive was to get tough, and that's what Cho did.
In those days, taekwondo was reasonably basic. They only had the front snap kick, the roundhouse kick, the sidekick and the jumping side kick. The kicks were less technical but designed to work for the fighters who at that time were a lot weaker than fighters are too. "Students used to punch hard surfaces and make their knuckles big. The training was tougher, but not as skillful," said Cho in a recent interview.
Training six days a week for two hours a day soon exhausted Cho, who explained that during those days he was malnourished, as were many people in South Korea at the time – so he would become dizzy and fall ill after training. Despite the country hosting several competitions every year, Cho never made it to them as he lived so far away from the capital. The few local tournaments that were held, however, were often won by Cho.
From poor, humble beginnings, Cho grew up and in his golden years developed himself as a legend in the martial arts community. At 22, Cho taught taekwondo to the Korean Special Forces, Indian and US armies during his compulsory military service and in 1968 Cho emigrated to the US holding a rank of 6th dan.
In 1980 Cho founded the Action International Martial Arts Association, an association that specialized in taekwondo with schools in cities across America and Europe. Cho also produced the most extensive and innovative training library known to the martial arts world. He is the author of 11 books, produced over 70 videos and featured on just as many martial arts magazine covers. He even appeared in a few movies, such as Fight to Win, Best of the Best, and Bloodsport 2 and 3.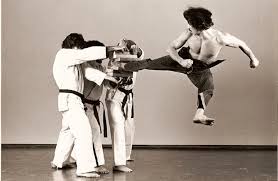 Today, he remains one of the most respected martial artists of our time and has been inducted into every major martial art Hall of Fame. Sharing his knowledge and skills with thousands of people across the world, Cho has inspired countless students, actors, martial arts lovers and trainers to do better, fight better and experience the best form or taekwondo out there. Now in his late 70s, Cho is still going strong. Only a few years ago, Cho was still teaching classes six days a week in his Honolulu dojang and was awarded BlackBelt Magazine's Man of the Year award in 2012.
Trainer, influencer, educator, movie star and author, Grandmaster Hee il Cho is an incredible man. The fact that he still holds classes every day proves his dedication and humbleness, and he is undoubtedly one of the most important ambassadors to taekwondo and martial arts the world over, continuing to bring changes and ideas that help improve the many detailed aspects of the art.